CLP Strives to Harness the Power of Technology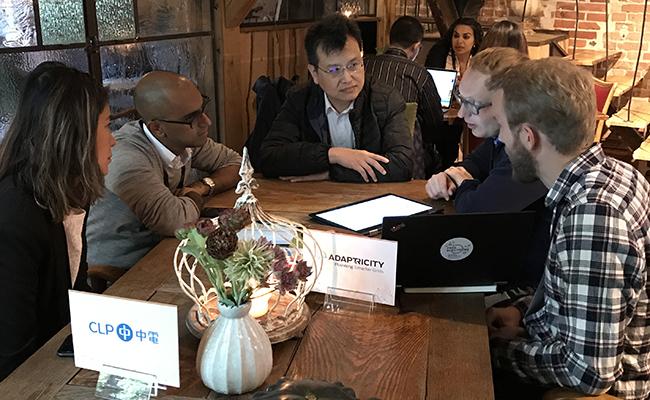 The CLP Group has shared in its new Sustainability Report how it embraces the opportunities inherent within the digital revolution, and continually refreshes its operations, products, and services to capture the latest in innovation, efficiency, and customer convenience.
Investing in innovation
With the ambition of becoming a "Utility of the Future", CLP is investing in a future-focused energy ecosystem. This involves:
the collection, storage and analysis of data across the entire value chain of CLP, so it can harness efficiencies and further improve its services;
the transformation of legacy manual processes to digital and automated processes to improve business performance and efficiency;
the creation of smart infrastructure to prepare for future market disruption and potentially help it move into new markets;
the generation of new business models or the reshaping of existing ones based on the insights provided by big data.
Following the establishment of the Group Innovation team and EnergyAustralia's NextGen team in 2016, it instituted a process for scouting, assessing, trialling and deploying new technology and innovation projects.
It has also opened an Innovation Hub in Hong Kong Science Park to trial new technologies as well as participate in and contribute to Hong Kong's technology scene.
Enhancing operational performance
CLP has different technologies at various stages of development to help improve the operational performance of its assets. For example, it has deployed a pilot emissions forecasting model for its Castle Peak Power Station in Hong Kong. It has also invested in a new short-term load forecast model to improve the accuracy of its one-day and seven-day demand forecasts.
Energy management solutions for smart cities
CLP has introduced the Smart Energy Connect, which is the combination of an energy app store, a data platform, and a commercial channel that accelerates the adoption of energy management solutions (EMS), which combine localised energy generation and storage, smart devices that can be monitored and controlled remotely, and a suite of computer-aided tools that optimise the performance of the generation and transmission system. Some of the initial EMS solutions include building analytics solutions that help save energy for buildings.
Electric vehicles (EVs) are another area of focus. Smart Charge, a joint venture between CLP and HKT, continues to expand its network EV charging infrastructure to cover key residential buildings and estates in the New Territories, Kowloon and Hong Kong Island.
In search for ideas and partners
CLP is selectively investing in venture capital, as well as systematically scouting for and assessing new technologies. This includes working with or investing in venture capital funds in Hong Kong and Mainland China, Silicon Valley and Israel.
During the course of 2018, it made several key strategic investments of minority stakes in early-stage growth companies that offer strategic value to its core business. These included investing in start-ups in areas such as demand response management, cyber security and smart lighting solutions.
It also formed a new joint venture with TUS-Holdings Co., Ltd., which will focus on developing and deploying new energy and smart city technologies amid growing demand for digitalised energy infrastructure and services in Mainland China.
To stay ahead in the transformation of the energy sector, CLP has become part of Free Electrons, a global accelerator programme bringing utility companies and start-ups together to uncover novel solutions and develop new energy products and services.
Across the Group, it is also sourcing ideas through various channels. For instance, EnergyAustralia is harnessing the collective talents of its 2,500 employees to find innovative solutions to its opportunities and challenges through the Innov8@EA programme. Several challenges are run every year and employees are encouraged to collaborate on their responses. The strongest ideas progress through to a trial with customers.