Modern-Day Nightingales: Meet Three Enterprising Nurses Who Moonlight as Inventors
From a clever way to help prep kids for surgery to a baby bottle nipple shaped just like Mom's, these nurses' bright ideas helped them win Johnson & Johnson's first nursing innovation challenge—and a total of $100,000 in grant money.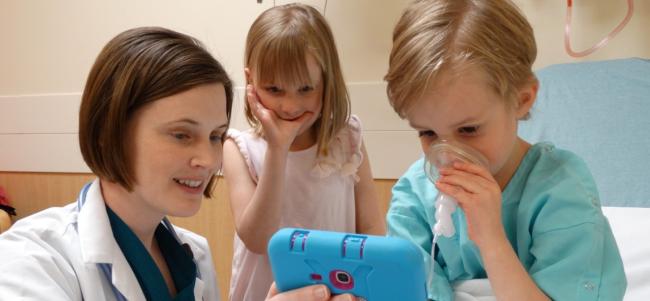 Monday, May 13, 2019 – 2:50pm
By Meghan Rabbitt
When you think about groundbreaking healthcare innovations—creations that forever changed how medicine is practiced, like the invention of sutures—chances are you first think of medical device engineers and pharmaceutical scientists brainstorming in a lab.
But there's another category of equally inventive medical professionals who work on the very front lines of healthcare: nurses.
Who better to come up with practical innovations that can help transform lives than the men and women who spend the greatest amount of time with patients each and every day?
That's the precise question Johnson & Johnson posed when it launched its new Nurses Innovate QuickFire Challenge.