Folk arts, crafts expo opens in Yantai
Updated : 2019-08-23, (chinadaily.com.cn)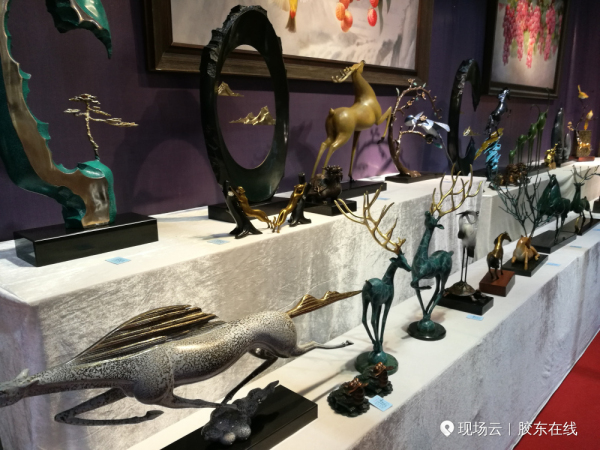 A variety of exquisite bronze wares are on display at the 2019 China Folk Arts and Crafts Exposition. [Photo/jiaodong.net]
The 2019 China Folk Arts and Crafts Exposition opened at the Yantai International Exposition Center, Yantai, Shandong province on Aug 23.
This year's expo set up a total of 900 stands, among which more than 40 booths are offering for 11 foreign countries including Pakistan, Vietnam, Thailand and Laos.
A dazzling array of folk artworks of all categories from home and abroad are on display during the four-day event, ranging from embroidery, pottery making, clay figurines, and engraving to shadow puppets and New Year paintings.
In addition to 150 veteran folk artists, the event also invited 11 winners of the Shanhua Award, the Chinese highest folk art honor, and 32 practitioners of national intangible cultural heritages to showcase their handcrafts.
With a focus on preservation, communication, cooperation, development and innovation, the annual event aims to make full use of folk art to improve the lives of ordinary people. The expo is free to the public.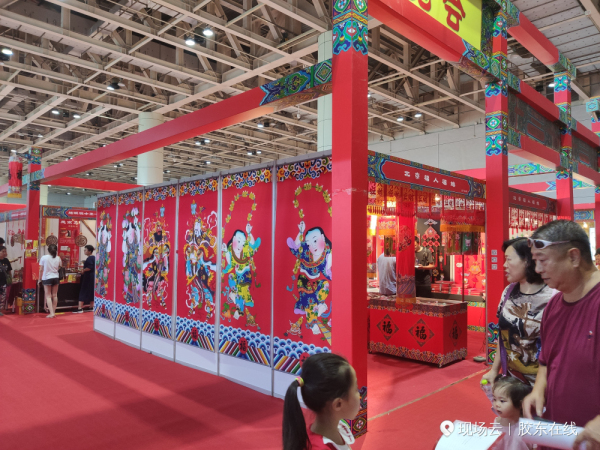 The 2019 China Folk Arts and Crafts Exposition opens at the Yantai International Expo Center on Aug 23 and will run until Aug 26. [Photo/jiaodong.net]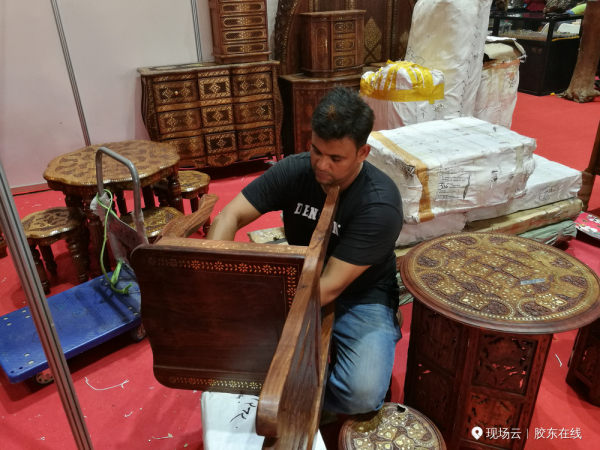 The expo includes more than 40 booths from 11 foreign countries including Pakistan, Vietnam, Thailand and Laos. [Photo/jiaodong.net]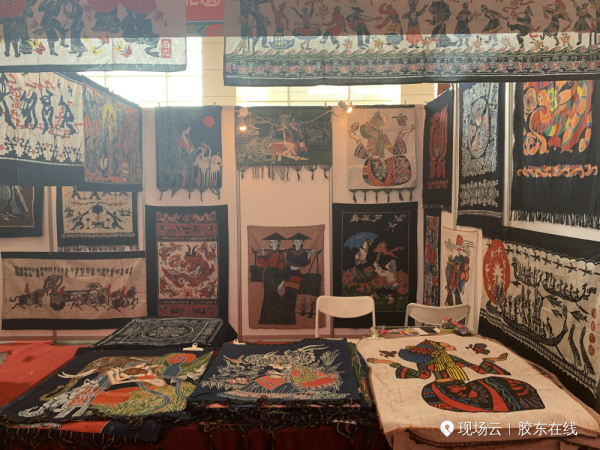 Wax printing artworks are on display. The technique, created by Miao ethnic group, uses wax and blue dye to print patterns on clothing through a process of more than 20 steps. [Photo/jiaodong.net]