New Digital Ad Exposes Michelle Steel: the Most Corrupt Politician in Orange County
Congressman Harley Rouda's 2020 Re-election Campaign Unveils New Digital Ad Titled "The Most"
LAGUNA BEACH, CA — Today, Congressman Harley Rouda's re-election campaign released a new digital video highlighting one of Michelle Steel's abuses of power while serving on the Board of Supervisors.
To view "The Most," click here or on the picture below: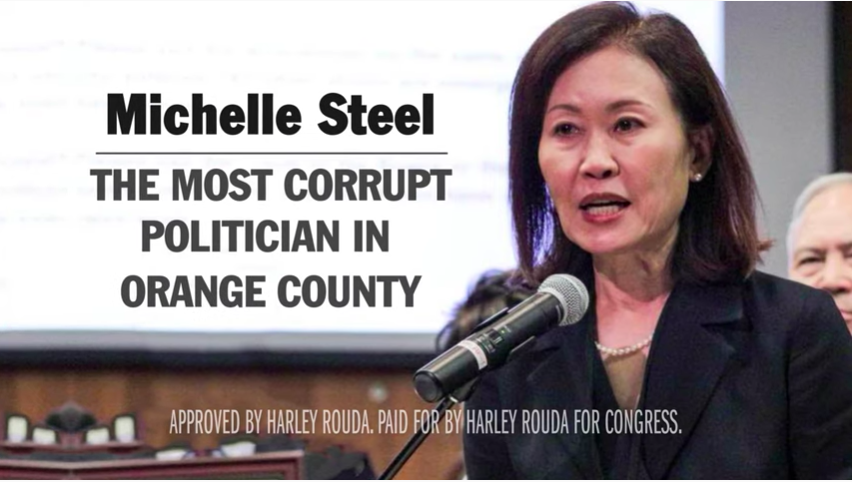 In a statement released with the launch of the digital ad, Harley for Congress Campaign Manager Alyssa Napuri commented:
"Chairwoman Michelle Steel has proven time and time again that when given power, she will do whatever it takes to protect her associates and advance her career. While serving on the House Committee on Oversight, Congressman Harley Rouda has made it his mission to root out waste, fraud, and abuse in government. Orange County needs a champion who will fight corruption in Washington — not Michelle Steel, the most corrupt politician in Orange County."
The launch of this new digital ad follows Supervisor Steel's failure to respond to a second request from the Rouda campaign for a public debate.