Canyon Fire 2 reaches 25 percent containment
ANAHEIM HILLS, Calif. (KABC) —
A 7,500-acre wind-driven brush fire that has destroyed several homes and structures continues to burn through several Orange County cities Tuesday. It is 25 percent contained.
The vegetation fire, which has been dubbed the Canyon Fire 2, prompted the evacuations of more than 5,000 homes in Anaheim Hills, Orange, Orange Park Acres and Tustin on Monday. It also triggered hourslong freeway closures.
Those evacuation orders remain in place. During an early morning press conference, fire officials said about 3,500 structures continue to be threatened by the fast-moving blaze.
PHOTOS: Canyon 2 Fire destroys homes, prompts evacuations in Orange County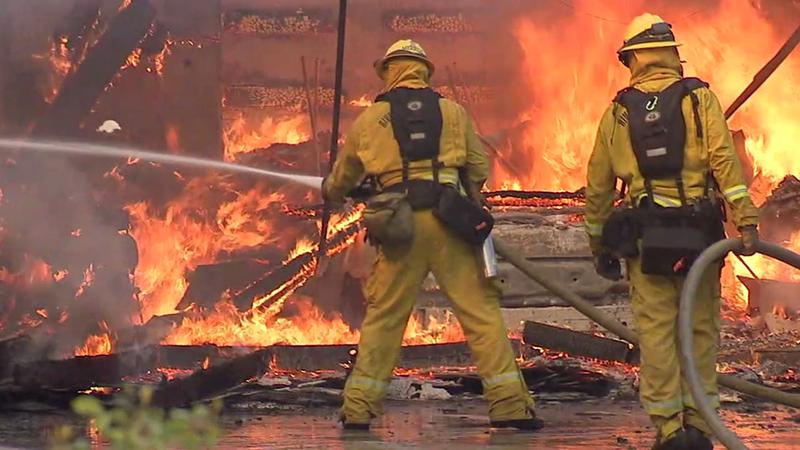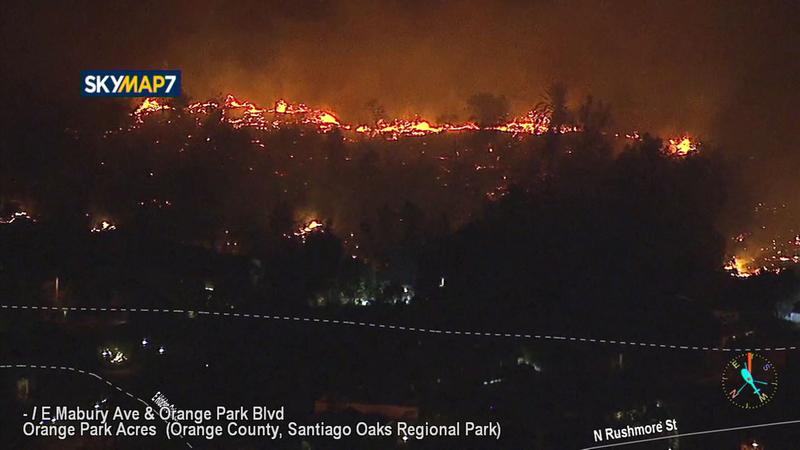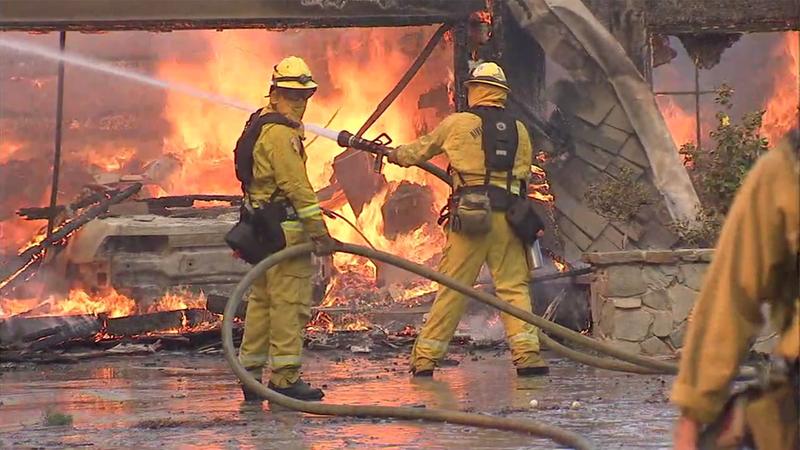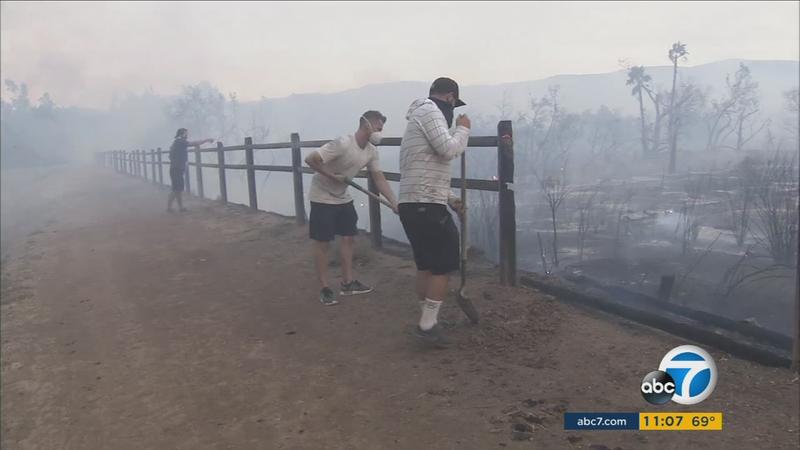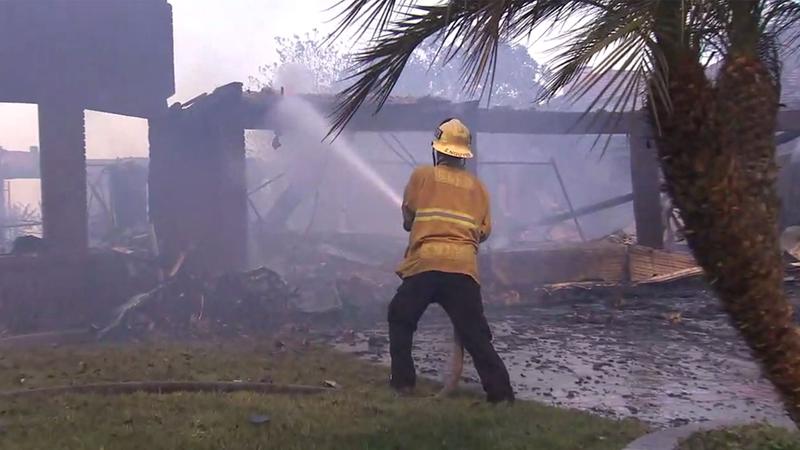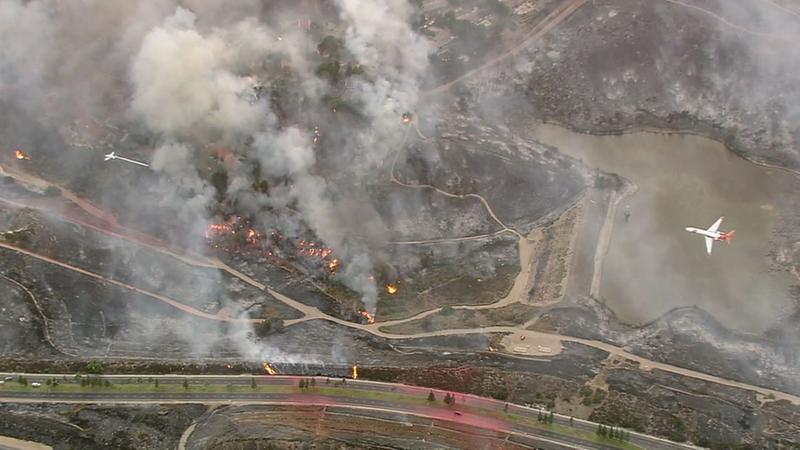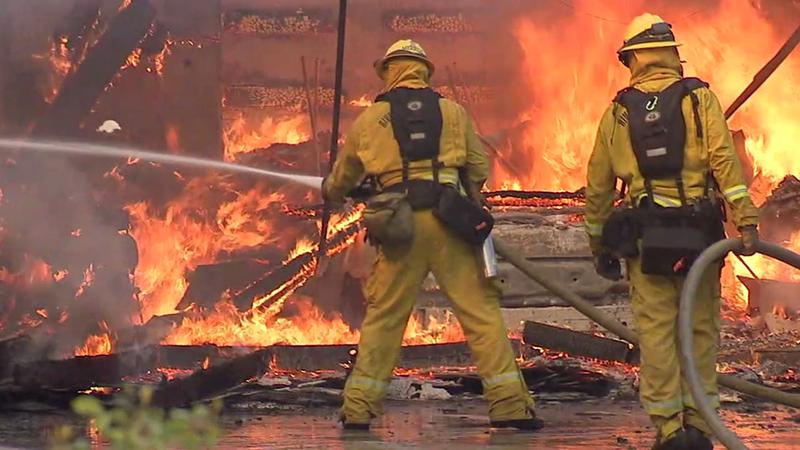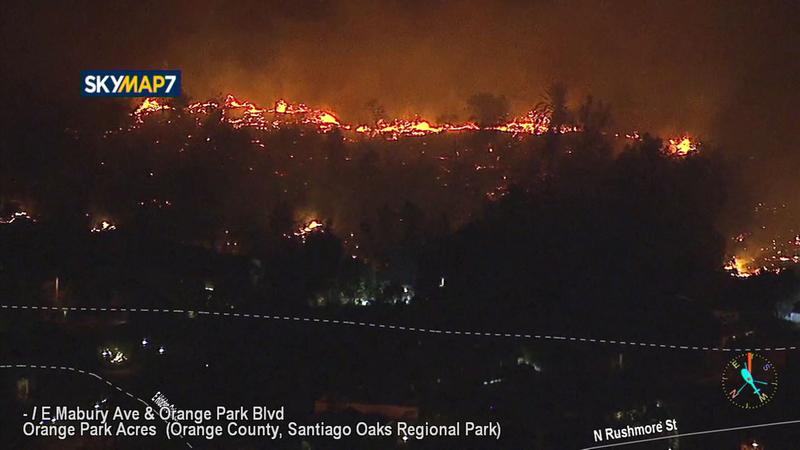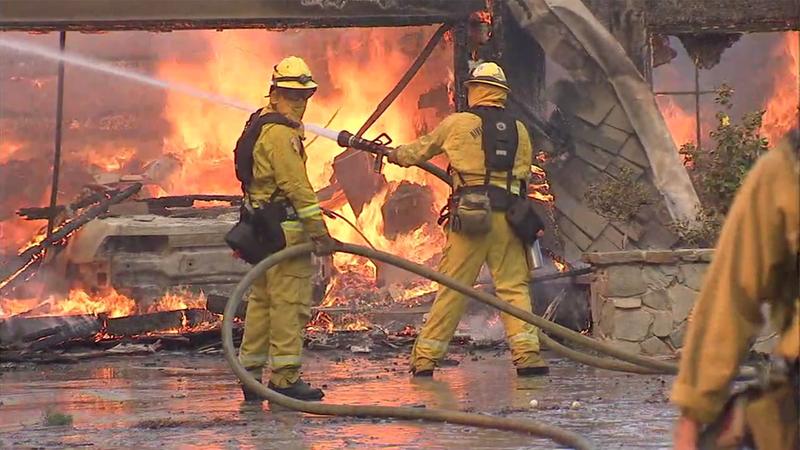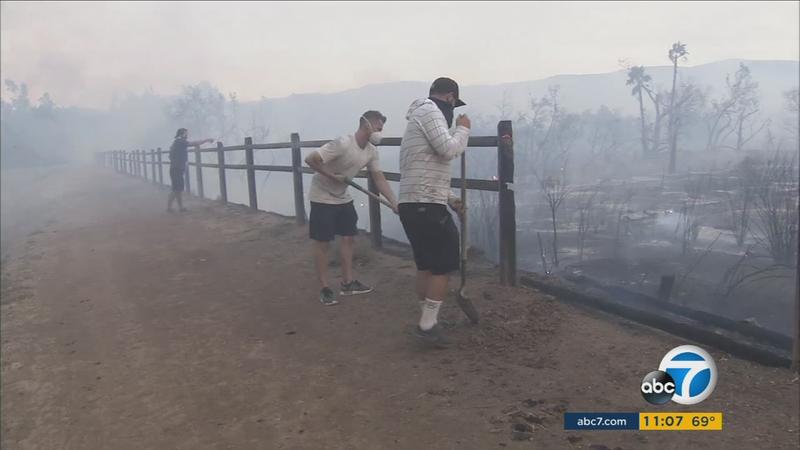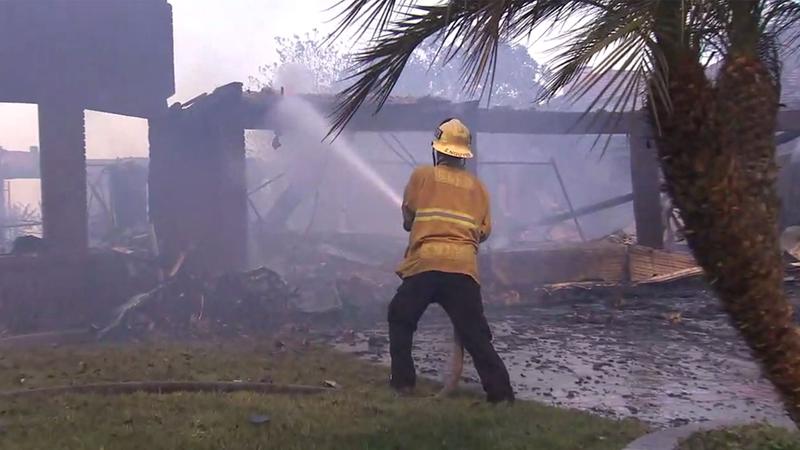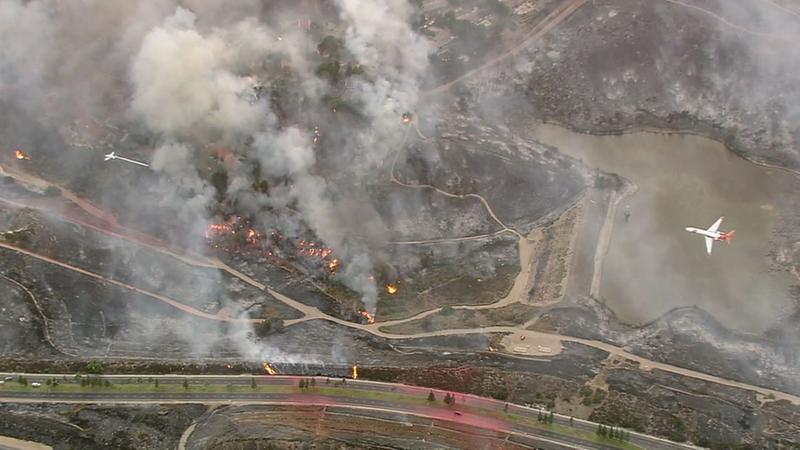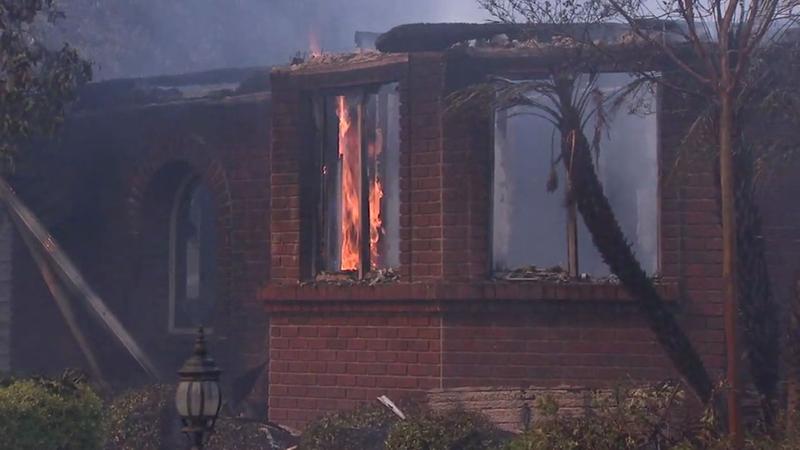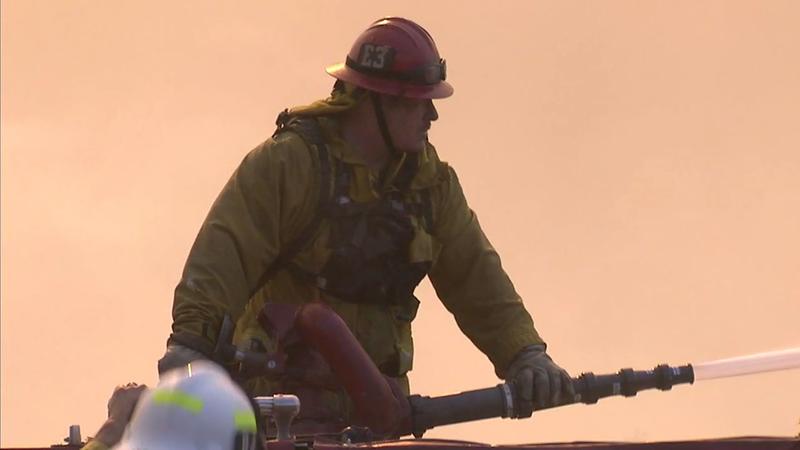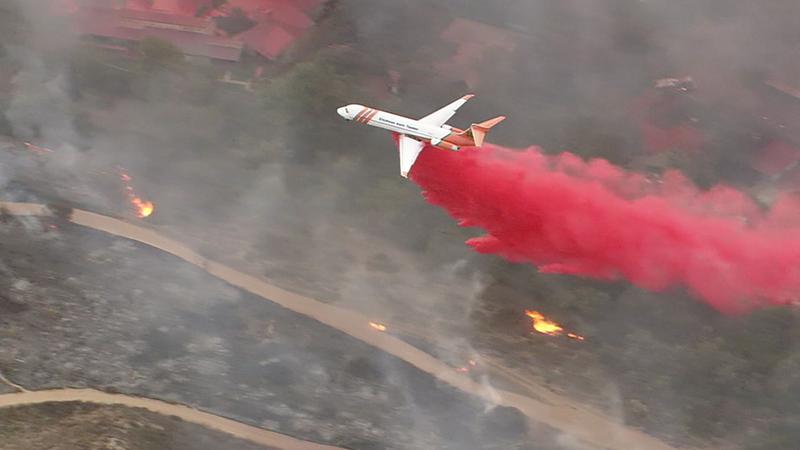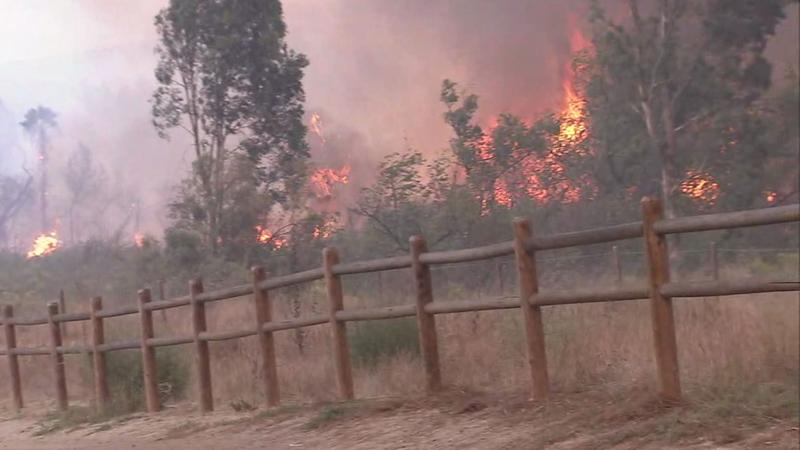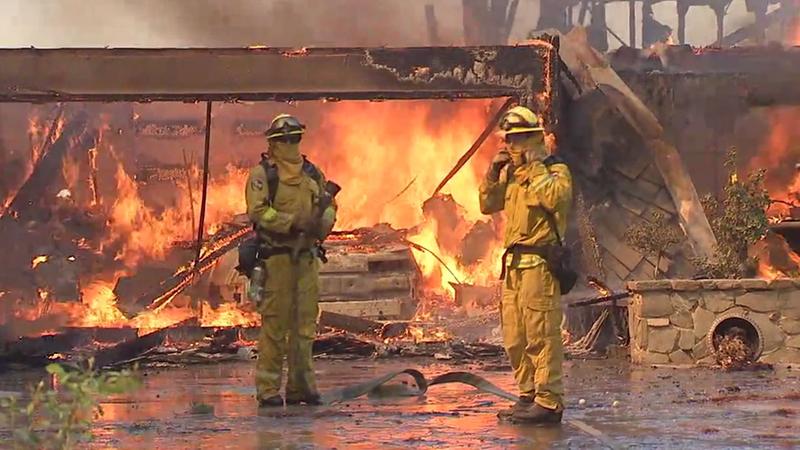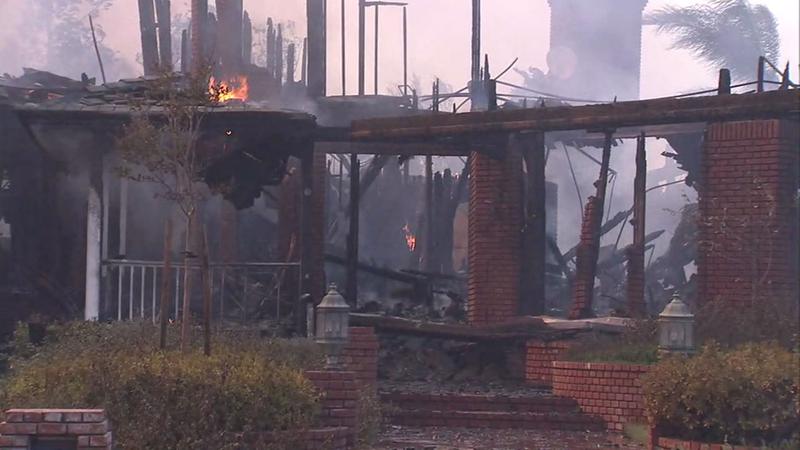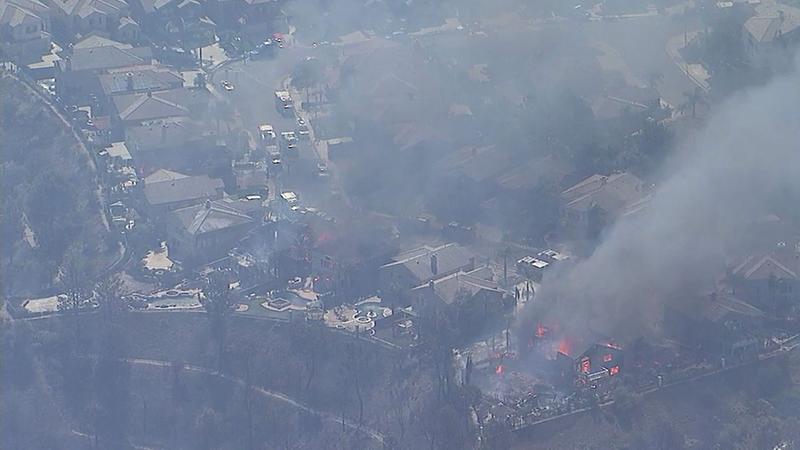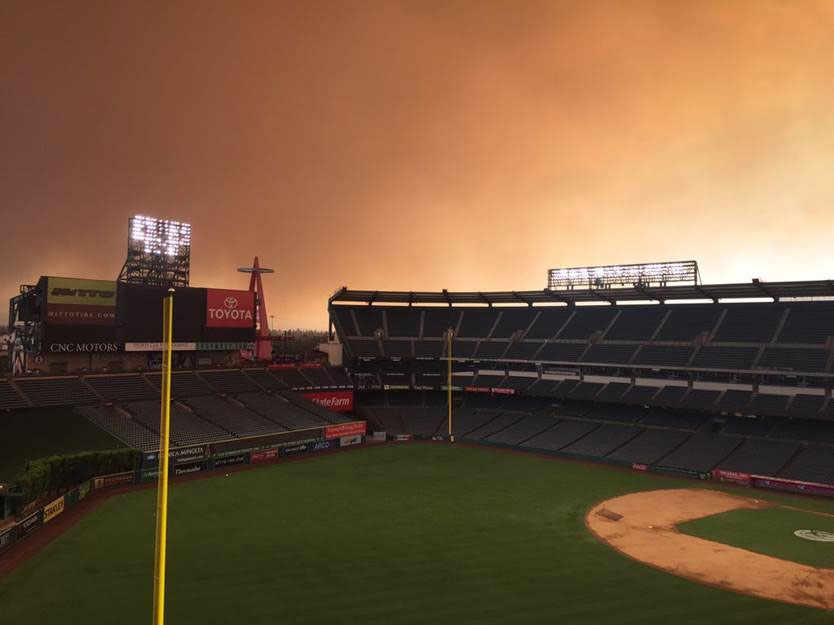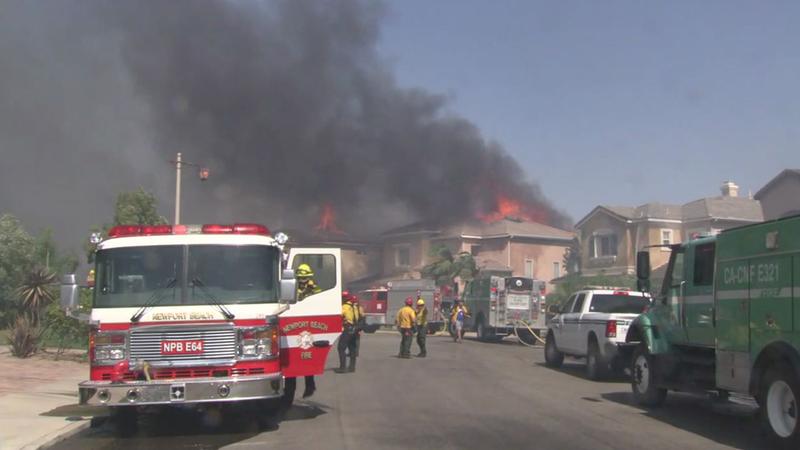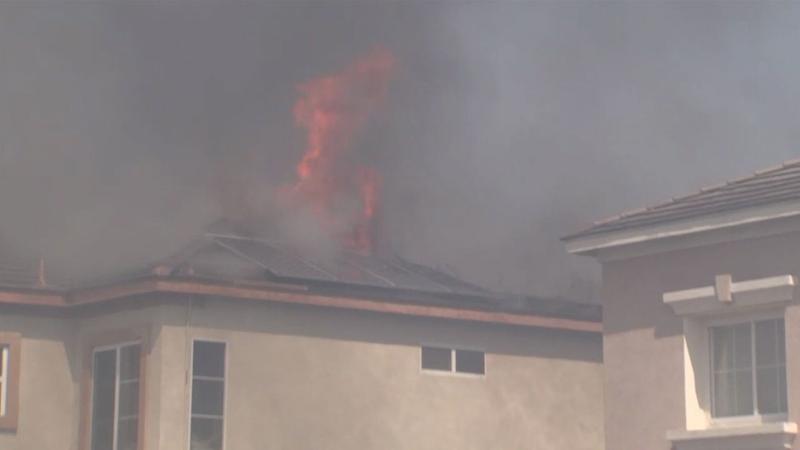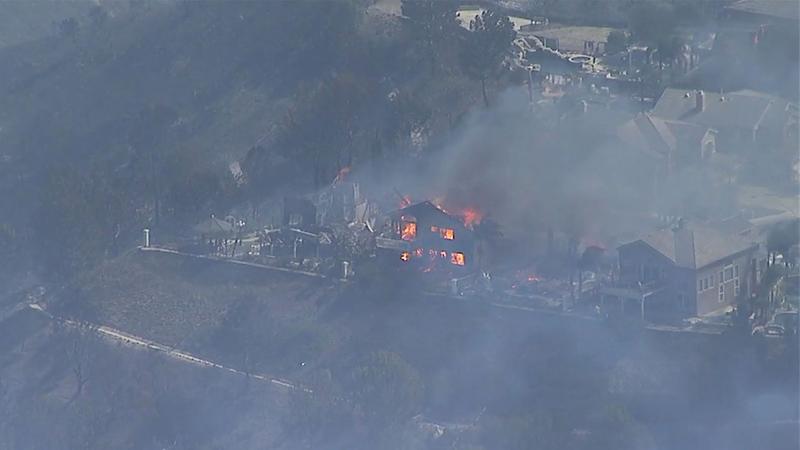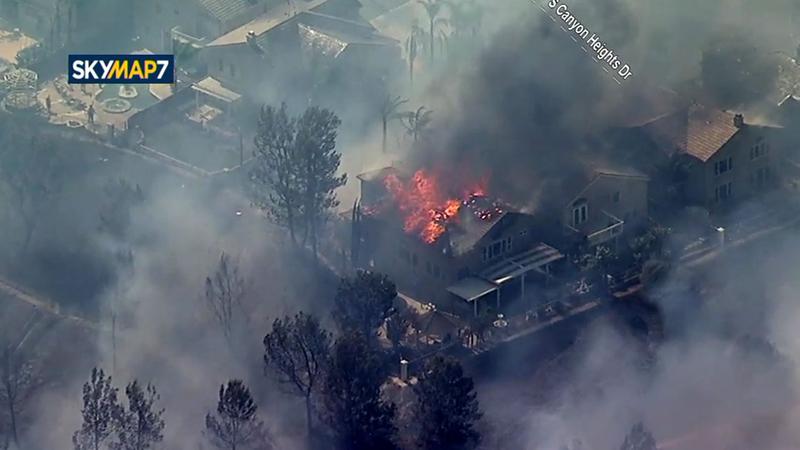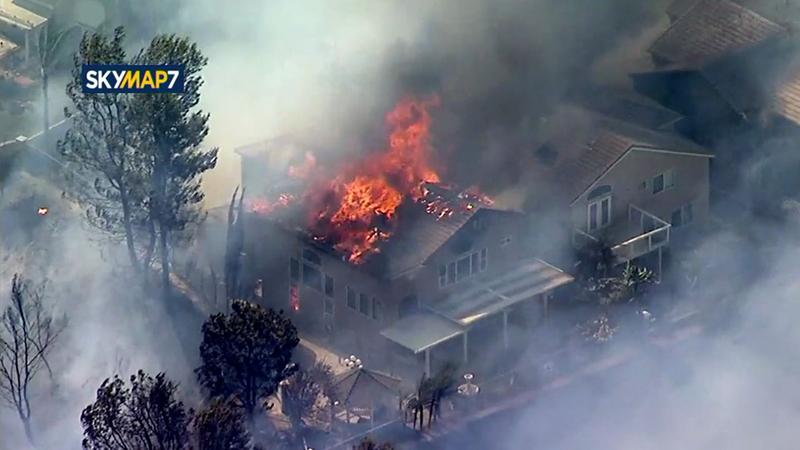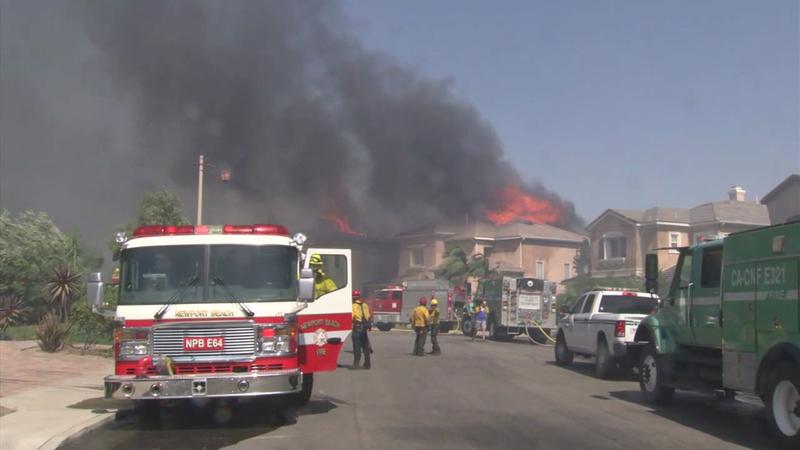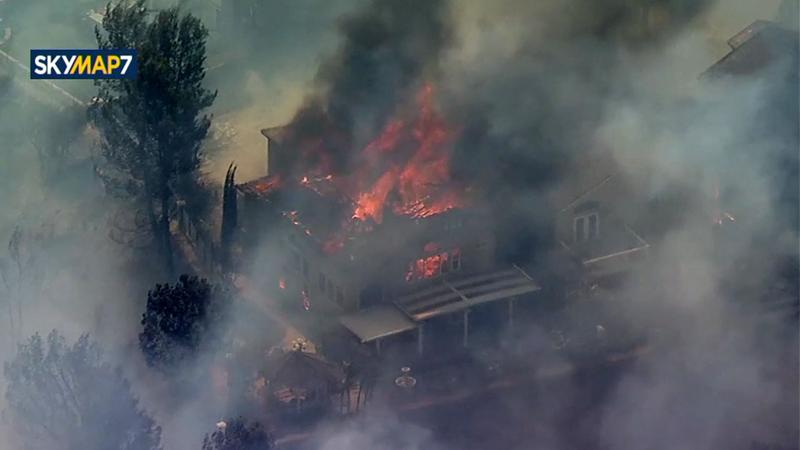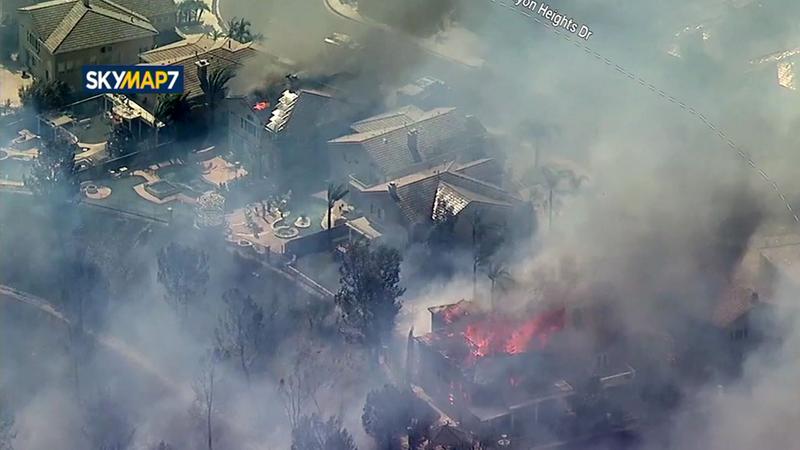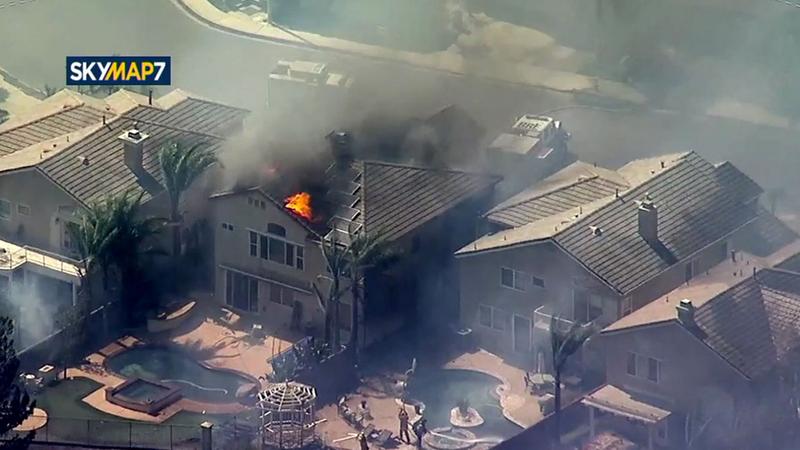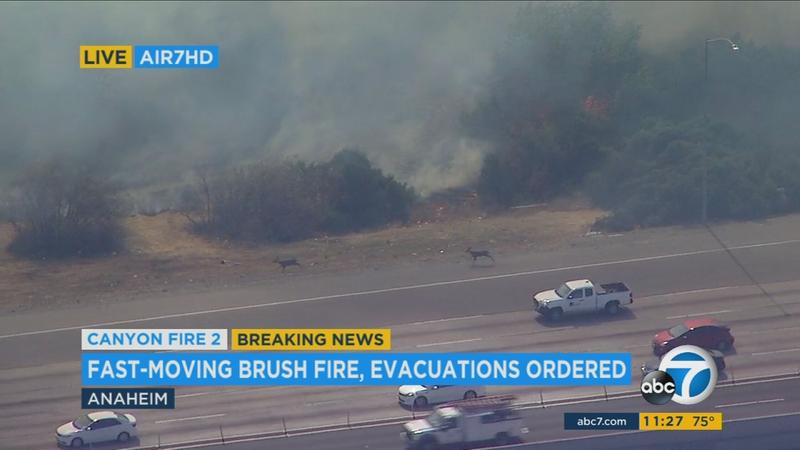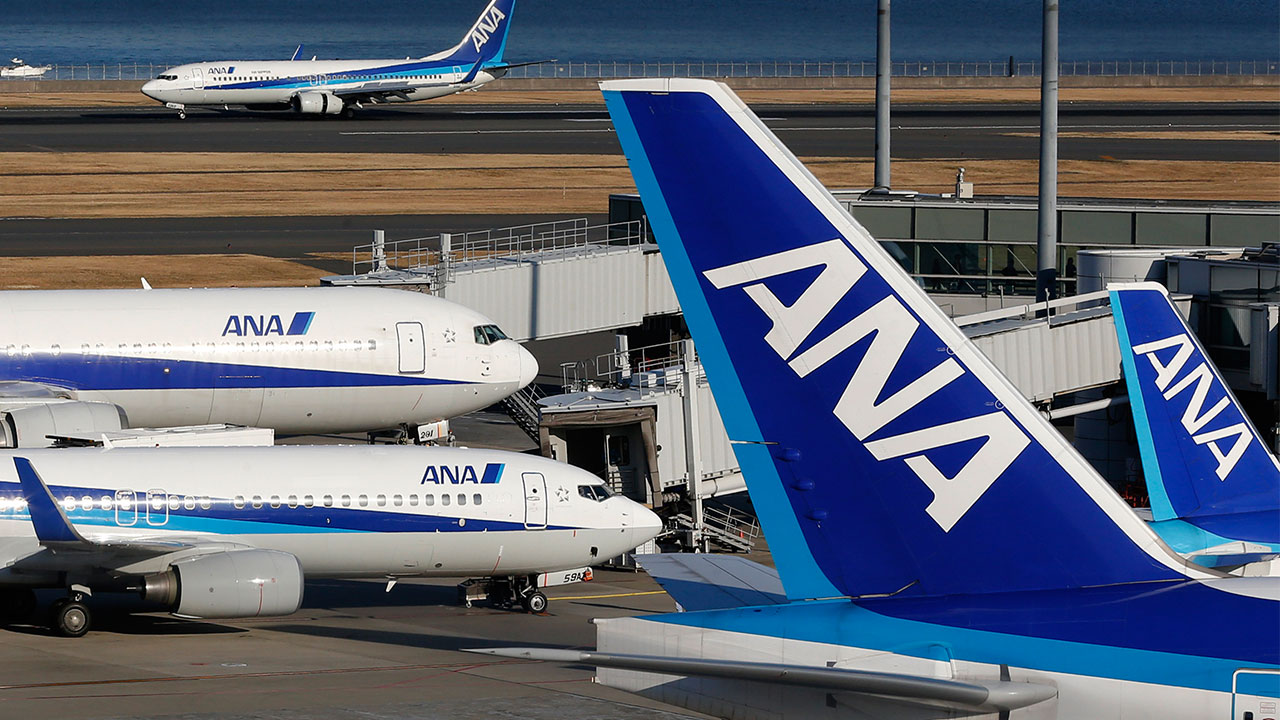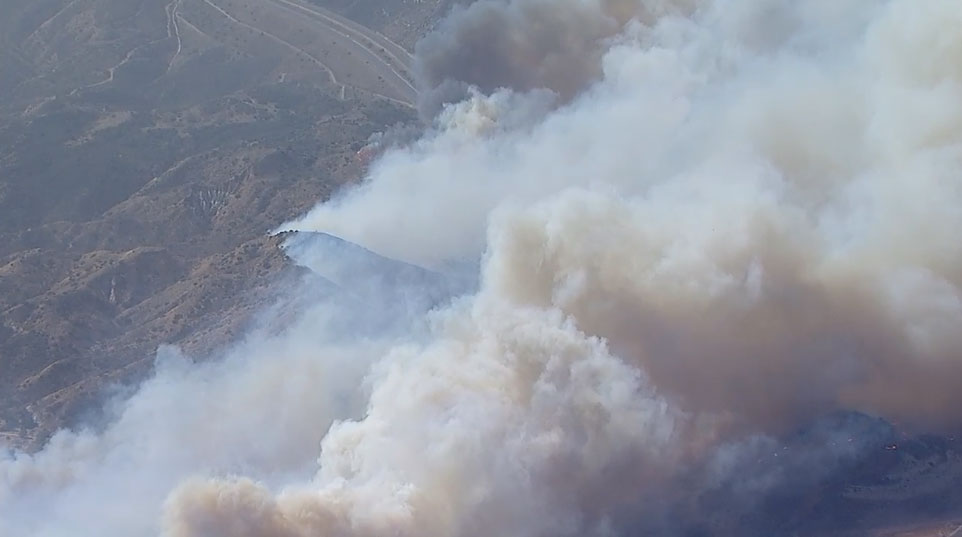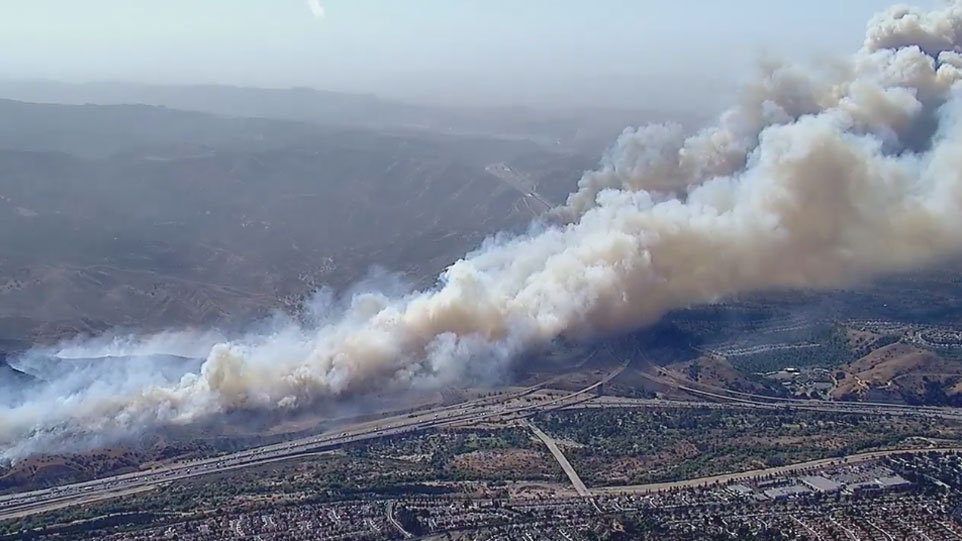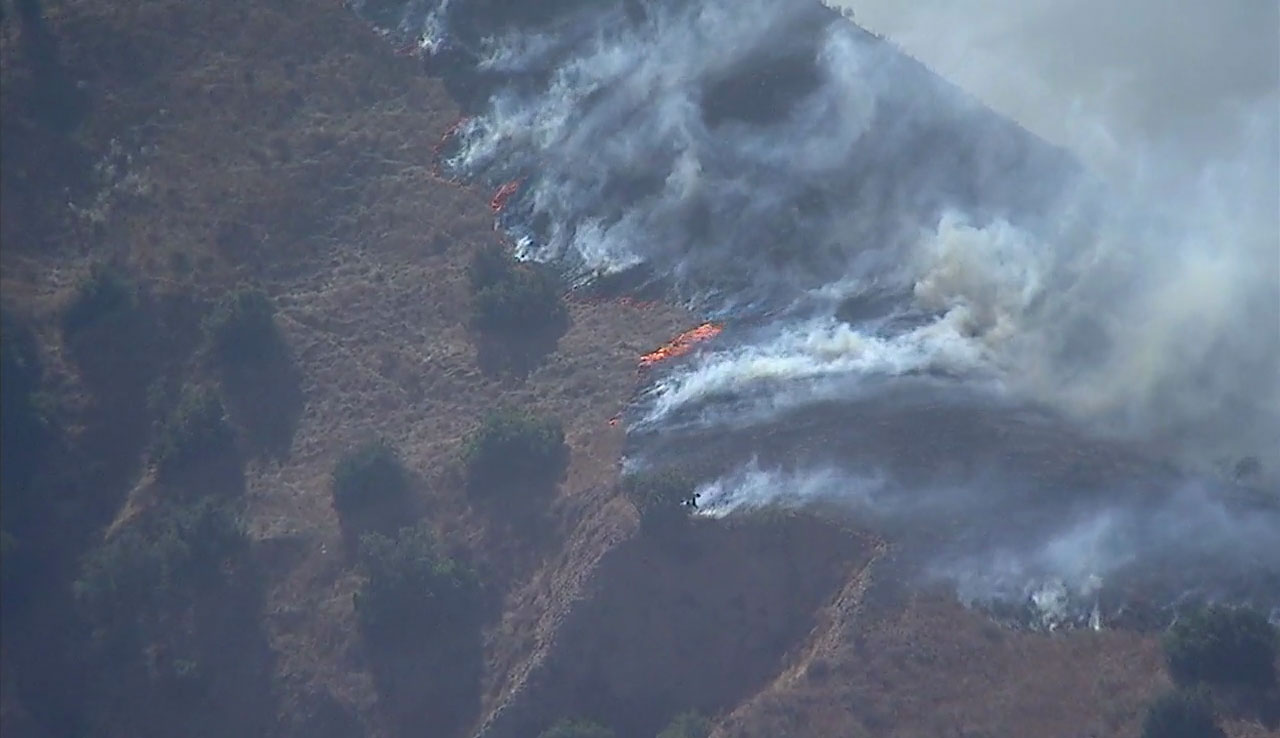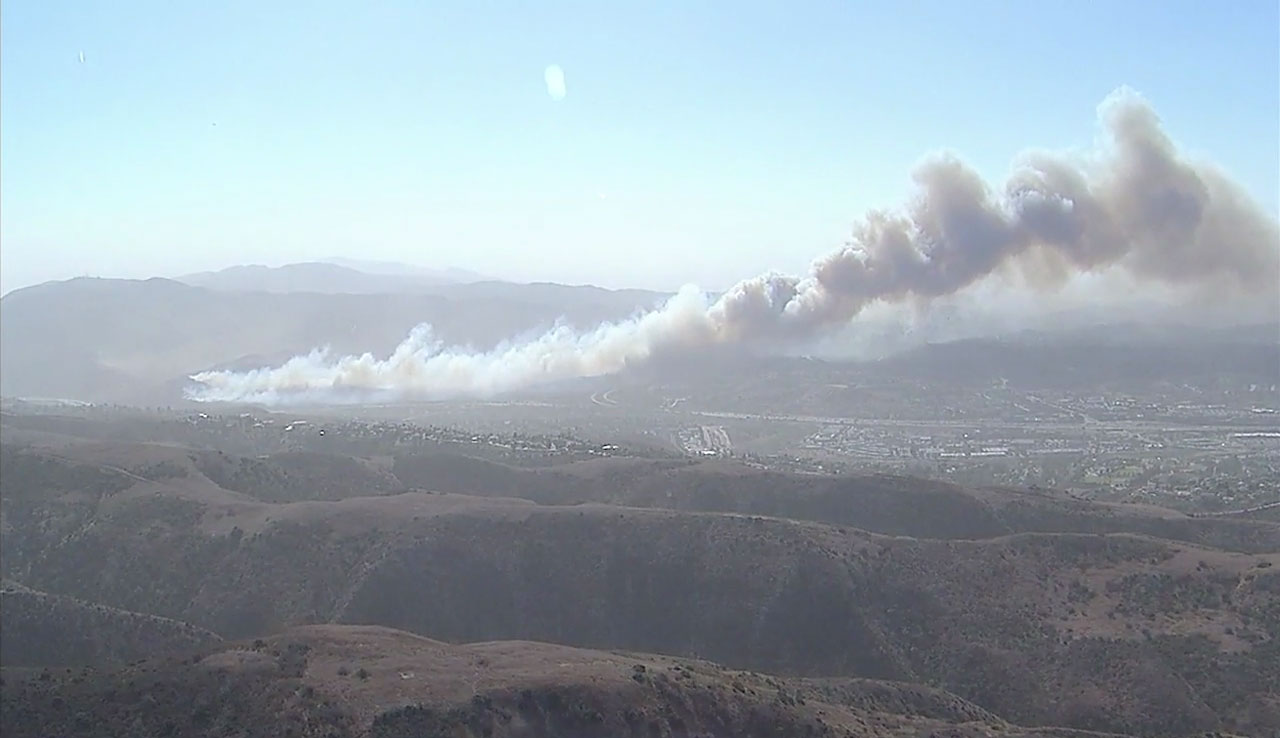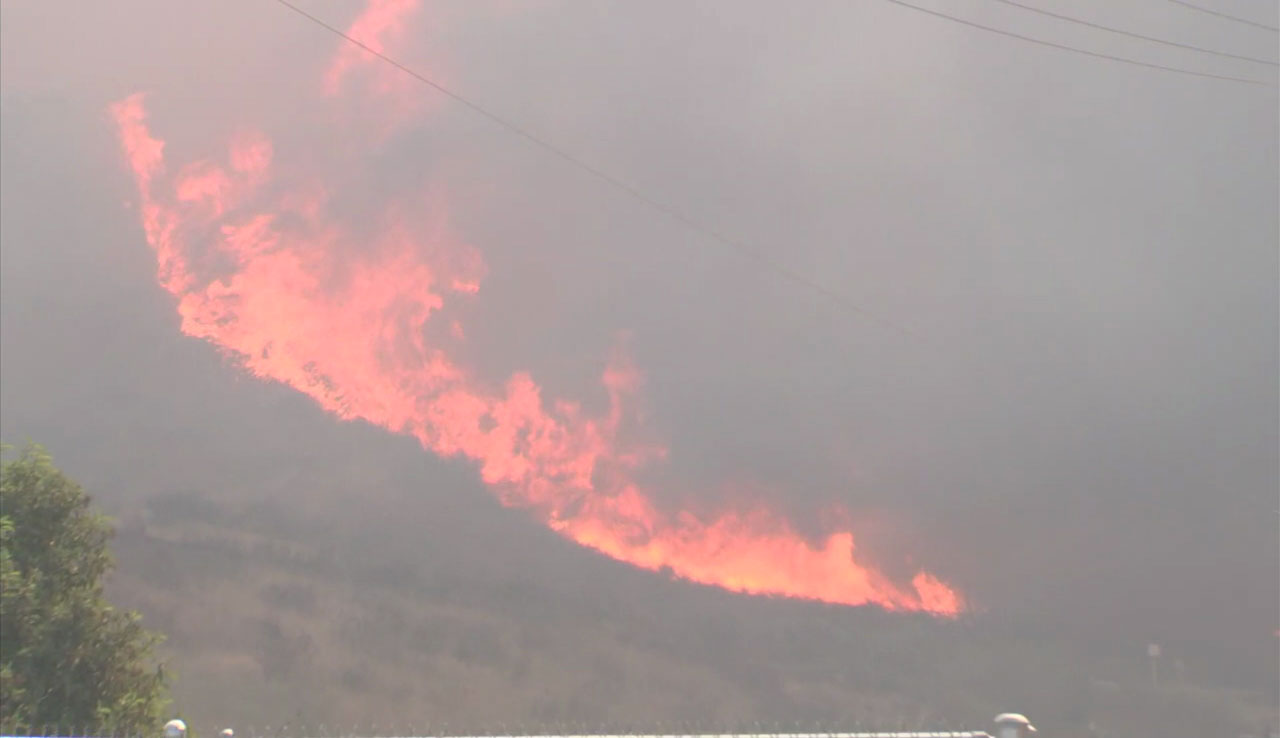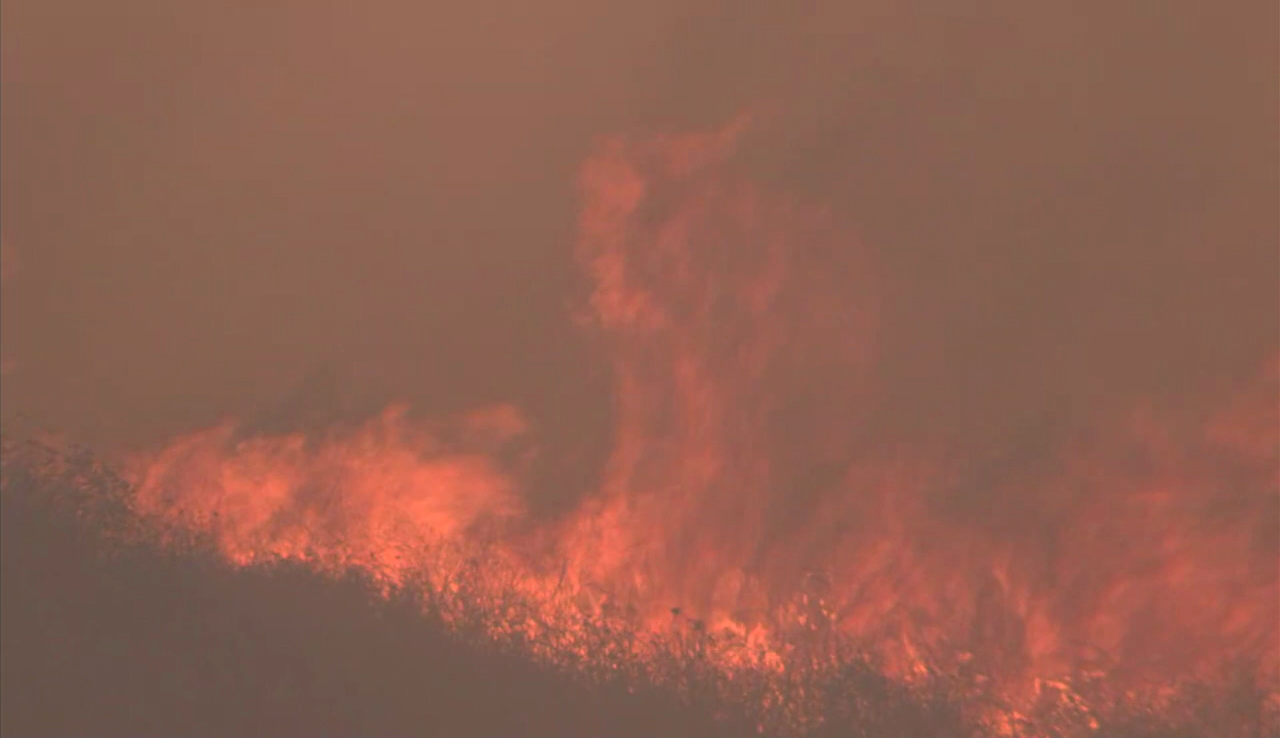 Fire officials said they had stopped the forward progression of the fire by noon and expected to lift some evacuation orders by the evening hours.
Firefighters are focusing on this east edge of the fire after a long day and night battling the out-of-control blaze. More humidity and calmer Santa Ana winds gave them a chance to make some progress, but the shifting wind is still a concern, officials said.
"Fire behavior specialists are all working together to come up with a plan on how we're going to attack the fire. That's really a fluid and dynamic situation," said Daron Wyatt of Anaheim Fire and Rescue.
Canyon Fire 2 was first reported around 10 a.m. Monday along the eastbound 91 Freeway near the 241 Freeway interchange in Anaheim Hills. The blaze was first reported to be around 25 acres, but it quickly exploded with the dry and windy conditions in the area.
More than 1,000 firefighters, six fixed-wing aircrafts and 14 helicopters were battling the fire.
Flames remain active along the 241 Freeway toll roads, which were shut down Monday afternoon to allow firefighters quick access to fight the fire.
At least 14 structures, including homes, have been destroyed as the wildfire spread through Orange County, sending plumes of thick, heavy smoke into the air. Twenty-two other structures were damaged by the fire.
Hot spots inside a home in Orange Park Acres remained active Tuesday morning. Firefighters worked hard to save homes but could not protect every structure as the fire raged out of control.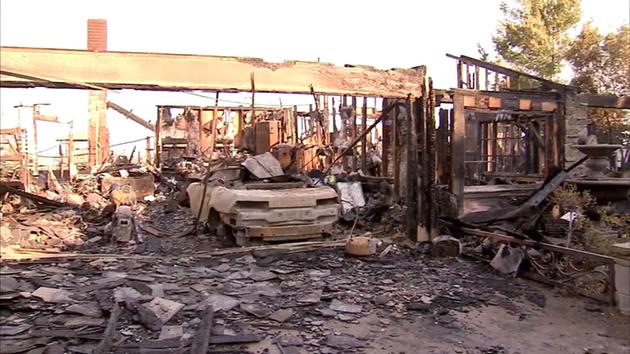 The damage was being assessed at Irvine Regional Park. The fire burned through dozens of horse stables and scorched the land right up to the grass.
"Well the barn — a historical barn — it sustained about 60 percent damage. It's compromised, it's unstable," said Capt. Steve Concialdi of the Orange County Fire Authority.
Officials said all of the horses and animals from the zoo were evacuated safely. The park was used as the command post for the first Canyon Fire just two weeks ago.
One firefighter was injured during the intense battle Monday afternoon and was airlifted to UCI Medical Center for possible smoke inhalation. He is expected to be OK.
MORE: Full list of evacuation orders, road closures for Canyon Fire 2
Gov. Jerry Brown declared a state of emergency for Orange County, as well as four counties in Northern California, where dozens of brush fires have killed 15 people, injured at least 100 and destroyed about 1,500 structures.
The Canyon Fire 2 comes not long after another brush fire burned about 2,600 acres at the Anaheim-Corona border in late September. This was the original Canyon Fire, which prompted dozens of evacuations in Corona.
The cause of the Canyon 2 Fire was unknown.
If you have any questions, Anaheim Fire and Rescue provided a fire information line at (714) 765-4333. For those in Orange, a non-emergency information line can be reached at (714) 744-7495.