Cui Tiankai responds to the U.S. 301 investigation: China will respond with the same amount of money
CCTV news client on April 3 news, local time on the 2nd, the Chinese Ambassador to the United States Cui Tiankai in an interview with China International Television said that China decided to impose tariffs on some of its products imported from the United States is a response to the United States 232 investigation. At present, the United States has not yet announced the list of 301 investigations into China's tariff products. Once announced, China will firmly fight back.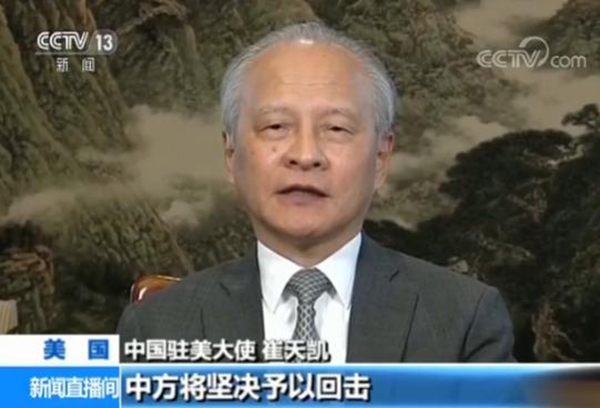 Chinese Ambassador to the United States Cui Tiankai: The Chinese position is a response to the U.S. 232 investigation and not a response to the U.S. 301 investigation. The US's 301 investigation has yet to announce the list of tariff products to be added to China. If the United States finally announces that China will resolutely fight back, with the same scale, the same amount, and the same intensity.
Cui Tiankai: There is no evidence to accuse it of failing to work.
In response to the U.S. accusations that China is stealing intellectual property rights and forcing technology transfer, Ambassador Cui said that the U.S. accusation has no basis. Business transactions are all yours. I want Chinese law to protect intellectual property rights. There are no laws and regulations that force foreign companies to transfer technology. If any company believes that its own intellectual property rights have been violated, it should provide the Chinese with concrete evidence and resort to Chinese laws to solve it. China is willing to provide assistance. In the absence of evidence, it is impracticable to criticize one's head and face.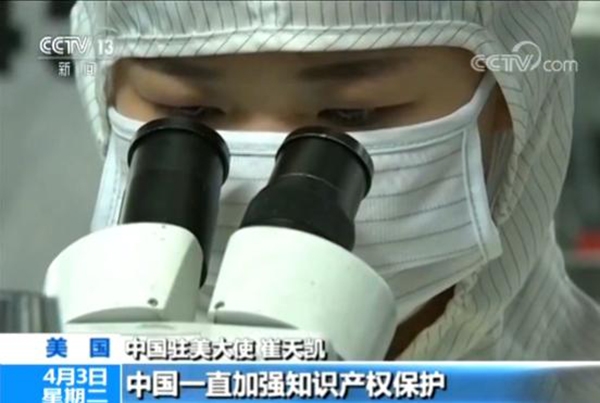 China's ambassador to the United States, Cui Tiankai: The rapid development of science and technology in the world today means that all governments in the world have the responsibility to ensure that their people can benefit from technological progress. We should jointly cope with the negative effects brought about by this process. This is the common responsibility of all governments in the world. In this process, it is not a country that must acquire the hegemony of science and technology, but how we should allow more people to benefit from the benefits of scientific and technological advancement so that all economies and everyone can benefit, so that everyone can Live a better life. China has been strengthening intellectual property protection and strengthening the legal system. We are making great progress. If there is any infringement of intellectual property rights, China is willing to discuss specific cases. Regardless of which country it is, China is willing to handle it according to law. We also hope to strengthen international cooperation in this regard.