FedEx Celebrates the Life of Dr. Martin Luther King, Jr.
FedEx to Team Up with Rise Against Hunger for Meal Prep and Offer Free Admission to Civil Rights Museums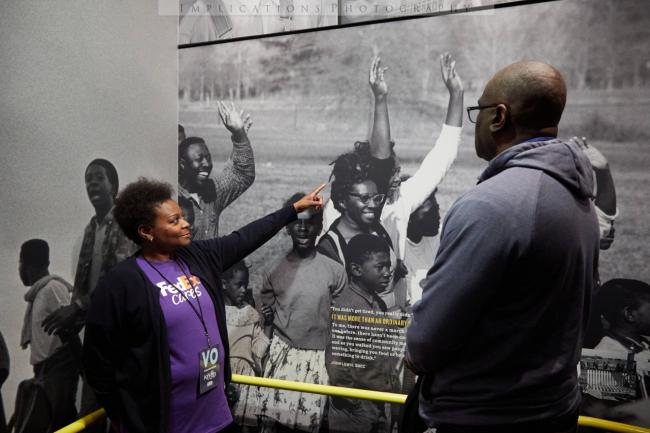 This is the seventh year FedEx has worked with Rise Against Hunger, an organization dedicated to fighting food insecurity and malnutrition around the world.  This nationwide event provides employees with an opportunity to honor Dr. King's legacy through service.  FedEx team members will pack meals on Jan. 20 in Atlanta, Houston, Indianapolis, Los Angeles, Memphis, Newark, Oakland-San Francisco, Orlando, Pittsburgh, and Washington, D.C.  Rise Against Hunger aligns with FedEx Cares 50 by 50, the company's community engagement initiative to positively impact 50 million people by our 50th Anniversary in April 2023.
"FedEx is proud once again to celebrate the life of Dr. King by supporting an amazing organization," said Rose Flenorl, FedEx Global Citizenship. "We are honored to be able to assist in helping to end hunger in our lifetime by providing food and life-saving aid to the world's most vulnerable people."
Rise Against Hunger's mission is to end hunger by 2030. The meals, consisting of rice, soy protein, dried vegetables and vitamins, are packaged by volunteers and shipped around the globe and distributed to beneficiaries in critical need.
In honor of Dr. King, FedEx will also provide free admission to the following civil rights museums:
National Civil Rights Museum, Memphis – Jan. 20
Mississippi Civil Rights Museum, Jackson, Mississippi – Jan. 20
Birmingham Civil Rights Institute, Birmingham – Jan. 20
The Legacy Museum, Montgomery, Ala. – Jan. 20
The Center for Civil and Human Rights, Atlanta – Feb. 1