Huawei employee with ex-spy arrested in Poland for espionage
Poland's security services say a Chinese company Huawei employee and a Poland ex-spy, have been arrested for spying.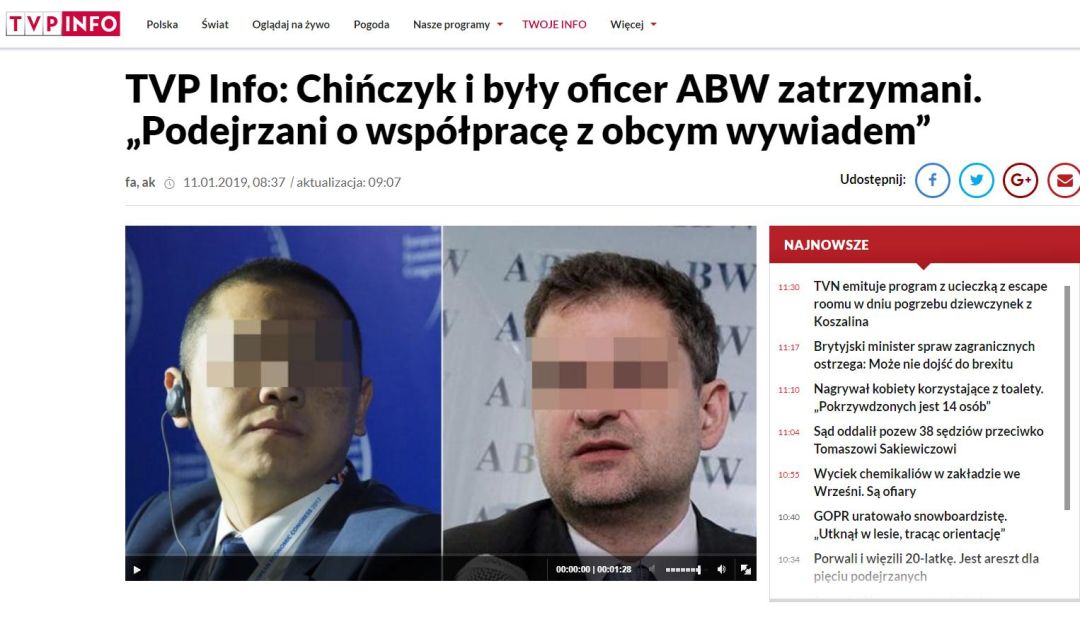 Polish state television reported Friday that the country's Internal Security Agency has charged a Chinese manager at tech company Huawei in Poland and a Polish man who is one of its own former officers with spying for China. The arrests happened on Tuesday.
The Chinese national, Wang Weijing, works for Huawei Poland, according to a source with knowledge of the case. Huawei has faced scrutiny over alleged links to China's intelligence services
A person with knowledge of the case confirmed that a Huawei employee called Wang Weijing – also known as Stanislaw Wang – had been arrested but not charged.
According to a LinkedIn profile, Mr Wang is a sales director at the firm and worked as an attaché at China's embassy in Poland from 2006-11.
Stanislaw Zaryn, a spokesperson for Poland's Internal Security Agency (ISA), told Reuters that Mr Wang's arrest "doesn't have anything to do with the company he works for".
A second man, Piotr D, was a former employee of the country's security services and had been working in telecoms.
Polish television reports that Piotr D left Poland's internal security agency (the ABW) following allegations of corruption, but was never formally charged.
Polish security agents also searched the Warsaw offices of Huawei and Orange, Poland's leading communications provider, where the former Polish spy recently worked, seizing documents and electronic data. The homes of both men, also in Warsaw, were also searched, according to agency spokesman Stanislaw Zaryn.
On Thursday, a Warsaw court agreed to prosecutors' requests to arrest the men for three months. If found guilty of spying, they face up to 10 years in prison.
China's Ministry of Foreign Affairs said in a statement that it was "highly concerned" about the arrests.