Foreign journalists awestruck by Jinan Lyu Opera
As one of the eight major operas in China, Lyu Opera features diverse tunes, down-to-earth lyrics and beautiful melodies that have a history of more than 100 years. It is also included on China's list of national intangible cultural heritage.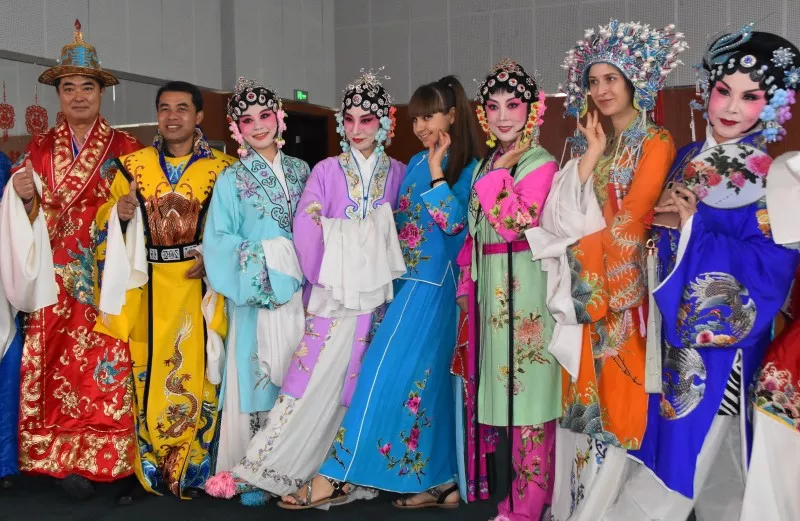 Zhang Ling, director of Jinan Lyu Opera Theatre, said that the themes of Lyu Opera are intimately related to the daily lives of ordinary people and have become a popular form of drama among people.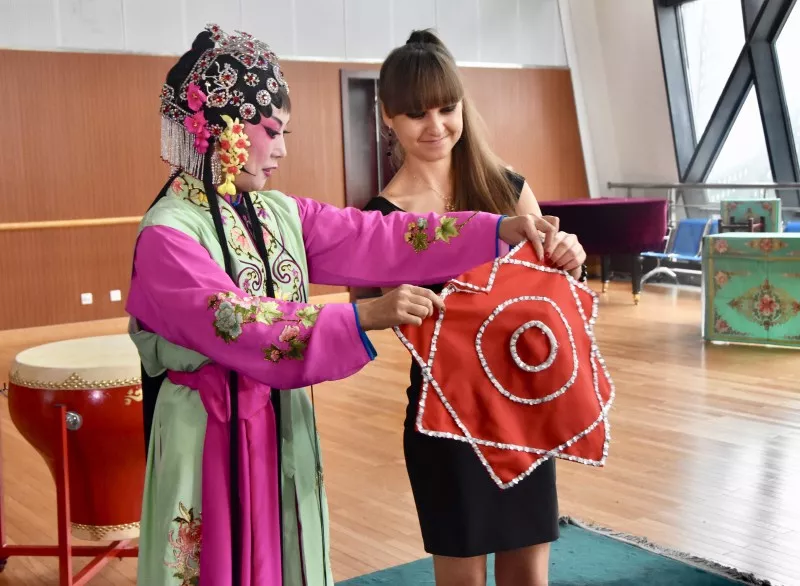 Many plays created by the theater have won more than 100 awards in national and provincial art competitions. Some of its works have even been performed in Russia, Jordan, South Korea and other countries. It is one of the few local operas that can go abroad.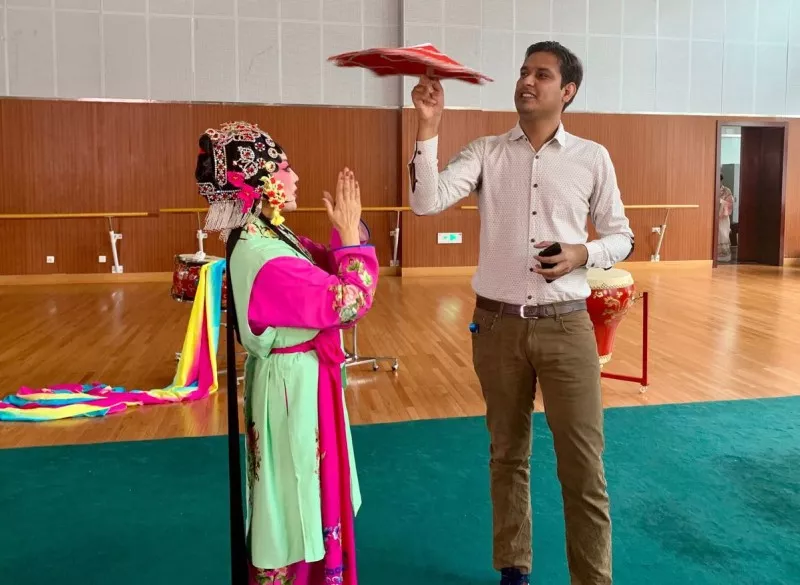 In recent years, Jinan Lyu Opera Theatre has staged performances in local kindergartens, primary and junior middle schools to help more students get to know the traditional art form. The opera company has also ramped up efforts to pass it on to the next generation.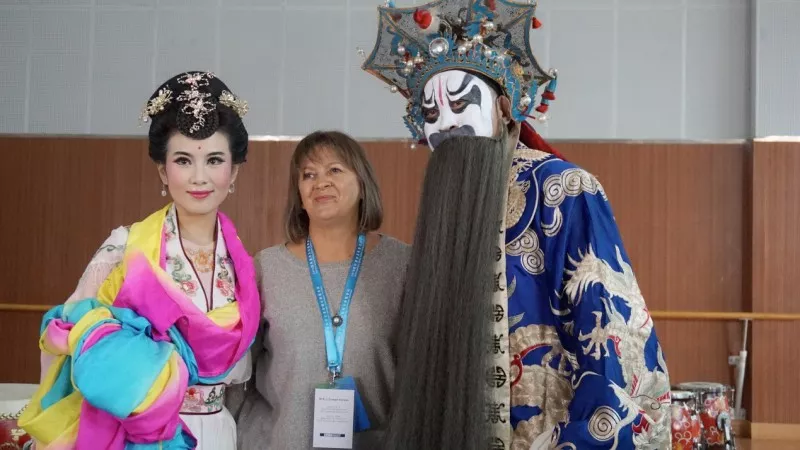 Alevtina Donskikh, deputy editor-in-chief of the Delovoy Kazakhstan newspaper, expressed excitement at the chance to try on Lyu Opera costumes, accessories and face masks.
When told how many years it takes to become a professional Lyu Opera performer, she said that it is a clear testament to the dedication and skill of the Chinese people.
"I hope that more overseas performances will be launched by Jinan Lyu Opera Theatre so that more people can enjoy the splendor and charm of traditional Chinese opera," she added.
Pictures: Zhuang Qi, Wang Qian
Video: Zuo JiaNan