Advertising market coasting toward gains
By Chen Meiling | China Daily  Updated: March 20, 2020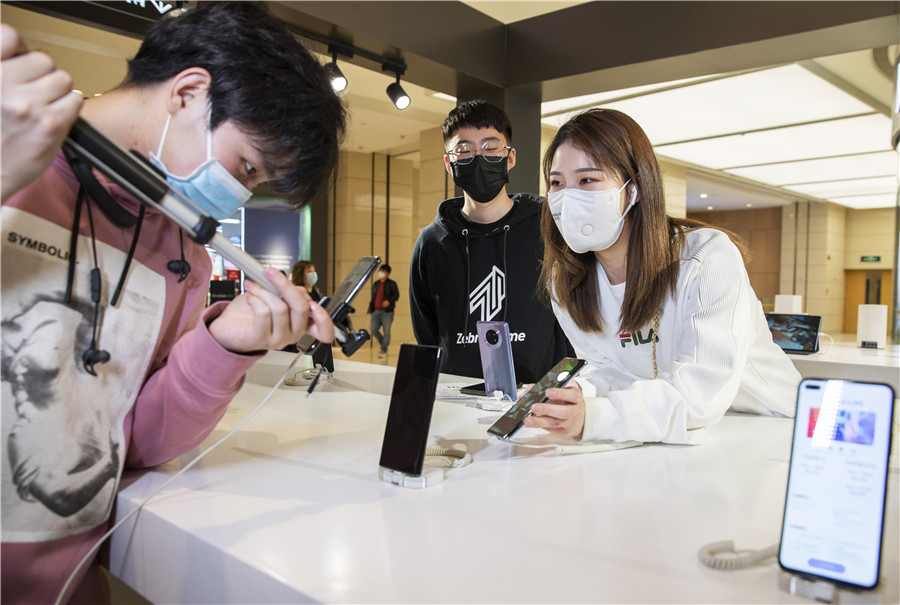 The ongoing novel coronavirus epidemic will accelerate centralization and reshuffling of the advertising market to promote creativity-driven and results-oriented marketing, experts said.
Most advertisers postponed marketing events or cut budgets due to declines in domestic consumption and operational delays amid the outbreak. The annual marketing outlay among advertisers may have shrunk by between one-third and a half, which will lower the overall output value of the sector this year, said Ding Junjie, dean of the National Institute of Advertising at the Communication University of China.
Investment in online advertising decreased by 11.5 percent during Jan 13-Feb 9 period, compared with the Jan 21-Feb 17 stretch last year-the periods around Spring Festival-according to an iResearch report in early March. Ad investment in the transportation, retail, entertainment and communications service sectors dropped by over 40 percent, it showed.
"Brands or companies affected by the epidemic need to justify their rigid expenditure first and had to cut costs in areas like advertising and marketing," Zhang Guohua, head of the China Advertising Association, said via Q&A platform Zhihu.
Chen Hao, associate communications professor at Guangzhou University, said that over the short term, all offline promotional events and new product-release conferences have been canceled, and the impact may last until June, when consumption could see an overall recovery in China with the expected control of the epidemic by that time.
Over the long term, the ad industry will accelerate its restructuring. Small and medium-sized enterprises with low risk-resistance capacity will be weaned out of the sector. This will guide more clients to top companies as well as further emphasize the importance of effective marketing in terms of sales promotions, Chen said.
David Liu, chairman of global public relations company Weber Shandwick China, said the ad sector has scaled things down due to absence of offline activities and fears of cross-infection, while online promotional events-such as those related to e-commerce-are still operating, and he expects the situation to return to normal in the second half.
"Many clients have cut budgets during this period," Liu said, adding that his PR firm has taken measures to control costs, such as suspending recruitment and adjusting budgets.
On International Women's Day earlier this month, the company helped clients stage online promotional events, such as new product releases, inviting key opinion leaders in sales promotion and advertising on social media and e-commerce platforms. Costs associated with renting meeting halls and business trips were thus saved.
To attract more customers to online news conferences, he said informative videos about the product, participation of pop stars and promotional activities such as raffles all play important roles. Many such events were held via livestreaming and on e-commerce platforms such as JD and Tmall to spur sales.
"Despite the economic impact of the novel coronavirus outbreak, we remain optimistic on business prospects as marketing demand is still going strong in China," he said, adding that future advertising will be more targeted and backed by technological tools including digital media like livestreaming and short videos. It will also focus more on returns-promoting sales, brand awareness and reputation-building campaigns.
Cheng Yandong, general manager of Beijing-based ad company Sifang China, said this year would be challenging for the sector since it's more difficult to attract attention and win trust from consumers.
With over 10,000 ad companies in China and none really dominating the market, the sector is highly decentralized. The crisis already appeared back in late 2018 when many ad companies cut jobs or closed down, Cheng said.
"Companies need to upgrade marketing strategies by adopting data technologies to understand consumer preferences, expand brand influence among acquaintances and create more valuable content," he said.
Cheng added that offline media also boasts great potential, as can be seen by Alibaba's investment in Focus Media-a major offline advertising solutions provider-and Baidu's investment into Xinchao, a company focusing on elevator screen ads.
"When the demographic dividend on the internet decreases, the battlefield has returned from cyberspace to the real world, especially after the outbreak is brought under control," he said.