College Board and NBCUniversal Telemundo Enterprises Help Students Reach Their College Dreams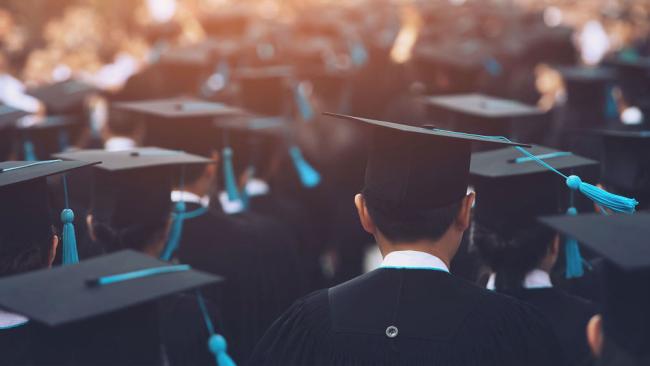 Students earned opportunities for scholarships by completing any or all of a series of six key college planning steps through the College Board Opportunity Scholarships program.
For the first time, two students, Juliana Balanzar from La Jolla High School in San Diego, Calif., and Isaias Torres from Elmer L. Meyers High School in Wilkes-Barre, Pa., each received from the College Board a $40,000 scholarship for their efforts to plan and pay for college.
"No matter the circumstance, or who you are, you can never give up on your dreams," said Isaias Torres, soon to be pursuing a degree in biology with hopes of eventually becoming a pediatrician. "Being home from school really threw me for a loop but having the support to better understand the FAFSA process, and what opportunities are out there, allowed me to feel more confident."
"When I think about my college journey, I can't help but think about my family and how far I've managed to make it because of their support," said Juliana Balanzar, soon to be pursuing a degree in nursing with hopes of eventually becoming a registered nurse. "Having that college planning guide helped me better prepare for the SAT, filling out the FAFSA, and applying to college. I got a lot out of it."
Rooted in research, the program focuses on steps students need to take to make it to college, clarifying the complex college planning process for all students. Twenty additional students earned $1,000 scholarships for completing individual college planning steps through the College Board and Telemundo Triunfadores campaign. In total, the winners represented eight states and Puerto Rico.
"Students like Isaias and Juliana, and all who completed at least one of the steps, are the reason we created this program," says Steve Bumbaugh, College Board senior vice president for college and career access. "Throughout the country, students have shown that they are willing to work hard on their path to college, overcoming all the challenges added by the pandemic. Together with Telemundo, we want to congratulate all the students who participated."
Research shows a college education is an investment that pays significant dividends over the course of a lifetime, and it's also associated with healthier outcomes, social mobility, and community involvement. According to the Education Pays 2019 report, bachelor's degree recipients age 25 working full time earned nearly $25,000 higher than those of high school graduates. All of the winners qualified for College Board fee waivers or reported an annual family income of less than $60,000.
"In partnership with College Board, we are so pleased to recognize the recipients of the Triunfadores scholarship, young leaders who hold immense potential," said Christina Kolbjornsen, senior vice president, corporate and external affairs, NBCUniversal Telemundo Enterprises. "We are amazed by the hard work, tenacity and skills of this next generation of scholars, and look forward to witnessing the impact that continued education will have on their futures."
These scholarships will help students offset the expenses associated with attending college. Scholarship recipients will indicate the institution where they plan to enroll in the coming fall, and College Board will disburse the money directly to the college or university the student attends.
Telemundo Academy Triunfadores is part of Telemundo's multimedia academic initiative designed to support and develop talent pursuing careers in the media industry, which lives under the umbrella of Telemundo's award-winning corporate social responsibility platform El Poder en Ti (The Power in You).