Making Financial Literacy Accessible to All With No-Cost Resources From Discovery Education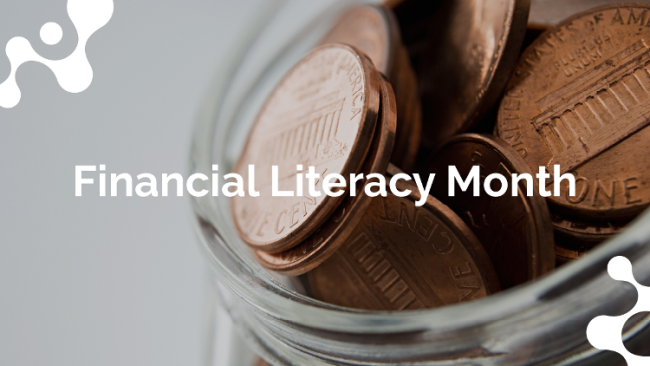 In recognition of April as Financial Literacy Month, Discovery Education offers educators, students, and communities several no-cost digital resources created in partnership with trusted industry leaders and community partners. Make learning the fundamentals of finance fun for students of all ages with this portfolio of interactive, standards-aligned content.
Connect to the Real-World
Incorporating real-world examples into education means students are making real-time, personal connections with the concepts they are learning about in school.
Econ Essentials, created in partnership with Futures Fundamentals and Discovery Education, provides high school educators and students with free digital resources about core economic principles. Educators and students can access a suite of self-paced learning modules and lessons to explore real-world economic issues while gaining the financial literacy needed to plan for their future. Forget the stuffy textbooks – this diverse and dynamic approach to topics like the foundations of finance, supply and demand, and the complexity behind our decision-making processes make economics one of the most interesting subjects.
Below are a few examples of standards-aligned lessons from the collection of content that explore the real-world connections to core economic principles and the impact of financial literacy. Plus, there are educator guides with each lesson to make integrating these concepts into classroom activities simple.
Foundations of Finance
Interest rates can have enormous impacts on personal finances. In this simulation, students must navigate the tricky financial decisions that arise after graduating from high school, from student loans to buying a car.
Rapid Response: What Happens When Supply or Demand Changes Quickly?
Help students connect economic concepts to current events with a timely activity examining real-world applications of extreme changes in supply or demand. Through this activity, students will explore how changes in supply and demand curves impact prices, while an Extension Activity looks at the ways businesses react to and mitigate the risks of price fluctuations.
Video: How We Are Affected by Preference
Behavioral economists have determined that people hate to lose more than they like to win – this is called loss aversion. Behavioral economists have also determined that people overvalue what they already own—this is called the endowment effect. In this video, students learn the psychology behind these concepts and encounter real-world examples.
Dream Big and Set Goals
Take your middle and high school students on a financial literacy journey that sets them on a path toward financial success. Pathway to Financial Success in School, a program from Discover Financial Services and Discovery Education, features interactive self-paced learning modules and ready-to-use digital resources. With knowledge, students can craft their own future by setting smart financial goals.
For example, in the "Weighing Your Career Options" unit, students discover how to honestly discern between a job and a career, and which path is best for them. With an array of well-researched resources, students discover the tradeoffs of a 2- and 4-year college, as well as vocational programs, apprenticeships, and even military service. Students can effectively answer questions like, "What education and/or training will I need to achieve my personal career goals?"
Together, these resources help students set achievable goals and turn plans into action by connecting their existing skills and passions outside the classroom.
Challenge the Community with a Contest
Giving students the skills to achieve their dreams is a shared goal of many educators, leaders, and families. Yet financial education is too often left out of that equation, because talking finances can be intimidating and confusing.
Cha-Ching Money Smart Kids is here to help with a suite of dynamic, digital resources – available at no-cost – to teach students how to earn, save, spend, and donate their money. By beginning efforts to grow students' financial literacy in elementary school with Cha-Ching, all learners are empowered with foundational skills supporting successful financial futures.
A great way to empower students with financial literacy is the annual Cha-Ching Money Smart Kids Contest! Through this unique program participants can enter up to once a day on behalf of their school from now through June 10, 2021. Winners of this contest will help provide their local elementary students the financial education they need to smartly earn, save, spend, and donate. Enter daily to support your local school by equipping students with crucial financial literacy resources!
The prize package includes:
A grant of $10,000 to build a brighter financial future at the winning school.
$1,000 to be donated to the charity of the school's choice.
A fun, educational financial literacy event hosted by Discovery Education that brings to life Cha-Ching's four pillars of financial education – earn, save, spend, and donate.
Above all, give students the resources they need to feel empowered to define their own goals and make their dreams come true. By encouraging them to consider financial literacy early, you can play a major role in helping students can go out into the world on a pathway of success.
Discover all of these resources and more on Discovery Education's flexible K-12 learning platform and join us every Friday in the month of April on Twitter as we share ready-to-use lessons, videos and more related to Financial Literacy.