Let?s celebrate Earth Month together!
Happy Earth Day!
Today we renew our focus on protecting and restoring the health of our planet. I hope you'll join my office this Spring, both virtually and in person, to learn more about green innovation and sustainability.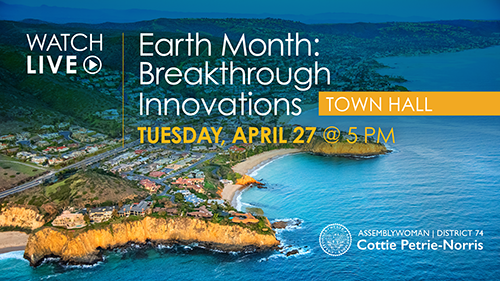 Next Tuesday, April 27 at 5:00 pm, I'm hosting a town hall titled: 'Earth Month: Breakthrough Innovations', streamed live on my official Facebook page. Join me and innovators at the center of their field as we discuss clean and sustainable energy breakthroughs in the public and private sectors. Our panel of experts will include – Lori Guette from Carbon Engineering, Kevin Noerker from Ampaire Inc., and Professor Jack Brouwer from UC Irvine Advanced Power and Energy. Tune in to ask questions LIVE.
On Saturday, May 15, City of Irvine Vice Mayor Tammy Kim and I invite you to a free E-Waste Recycling Drop-off Event at OC Waste & Recycling – Irvine Hazardous Collection. Come drop off any unwanted electronics and small household appliances between 10:00 am and 1:00 pm. For a complete list of items eligible for E-Waste Recycling visit OC Waste & Recycling. SIGN-UP HERE
This morning, I held a virtual press conference with leading scientists and advocates to highlight the risks threatening our coastal communities. Restoration experts across the state are ready with solutions to safeguard our coast from sea-level rise. We must ensure that coastal habitat restoration is a top priority for California, and we can do that by removing bureaucratic Green Tape that's only slowing down innovative solutions. Check out the recording here.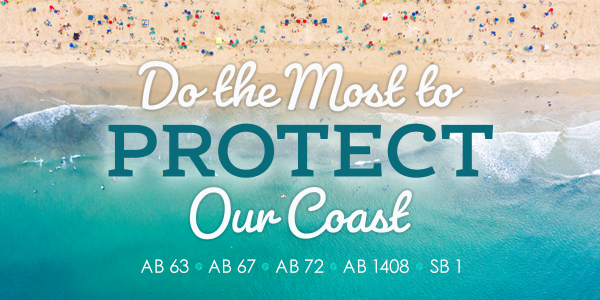 Let's celebrate Earth Month as a community. Together we can combat climate change and make choices that lead to a healthier planet.
In solidarity,


Cottie Petrie-Norris
California State Assemblywoman, AD74
I am committed to being accessible and available. To stay up to date, follow me on Facebook, Instagram and Twitter.