Services and Facilities of Beijing Winter Olympics 
Special Newsletters on 2022 Beijing Winter Olympics
V
Transportation 
Sufficient vehicles have been prepared to meet the needs of all the Games' participants, and all the drivers have received five rounds of specific training, said Liu Shu, deputy director of the Transport Department of the Beijing Organising Committee for the Olympic and Paralympic Winter Games (BOCOG).
According to Liu, 33 venue transport teams, 11 transport service teams, 16 operation and maintenance support teams and four high-speed rail support teams have been set up.
As to the English-language skills of the drivers, Liu said, "Some drivers are bilingual. And BOCOG has a language support centre to provide language training courses and timely assistance. Furthermore, we have given drivers a set of cards with frequently-used English words and sentences. Then they can communicate without any direct contact."
"Olympic lanes on the roads are for vehicles with Olympic certificates only," he added.
China launches a special bullet train service to take athletes to Winter Olympics venues in Qinghe, Beijing on January 21, 2022. The Beijing-Zhangjiakou high-speed train is expected to service the Games until March 16, or for 55 days.

The official transport service for the Beijing Winter Olympics is undergoing final tests, with shuttle buses on standby at the Main Media Center situated to the north of the iconic Bird's Nest.
Accommodation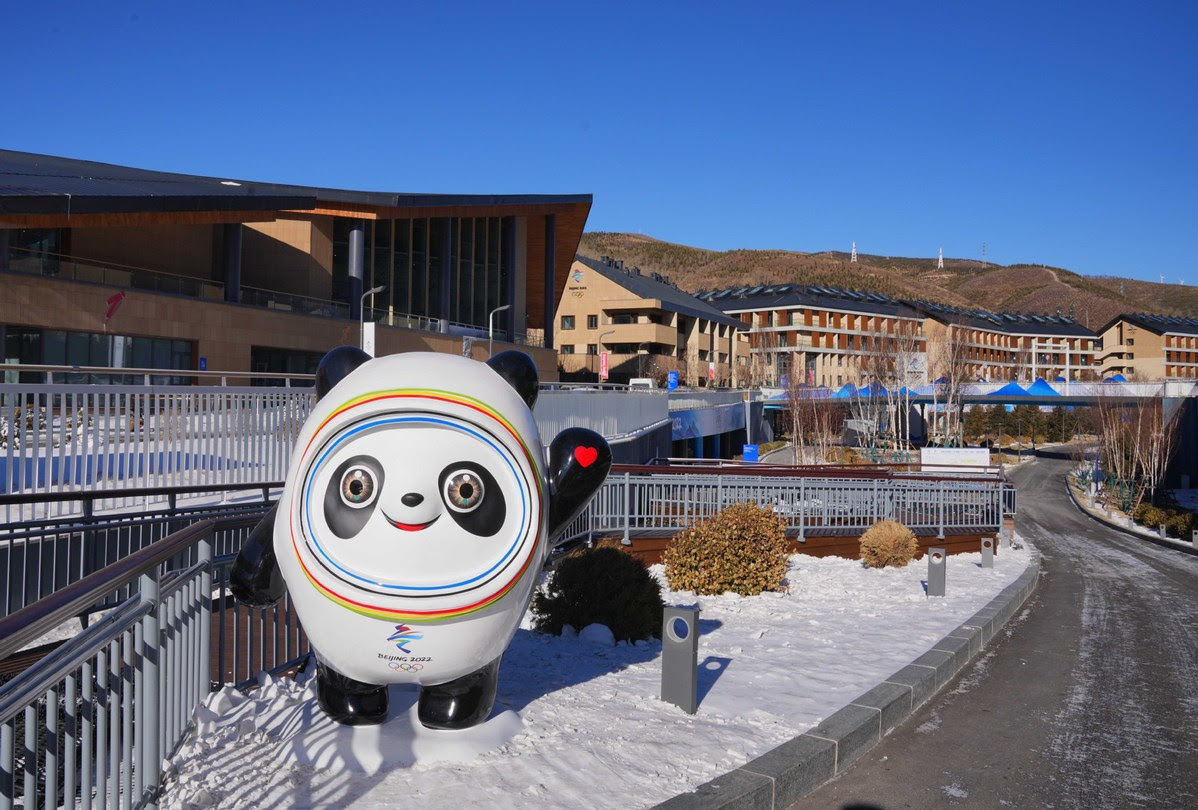 The Olympic Village started trial operation for the Olympics on January 23, officially opening on January 27, and will be closed on February 23; the Village will then launch its trial operation for the Paralympics on February 23, opening on February 25, and closing on March 16.
The Winter Olympic and Paralympic Village of Beijing 2022 will provide full-time service for athletes, coaches and officials during the Games, 53 days in total, in the three competition zones of Beijing, Yanqing and Zhangjiakou respectively.
Food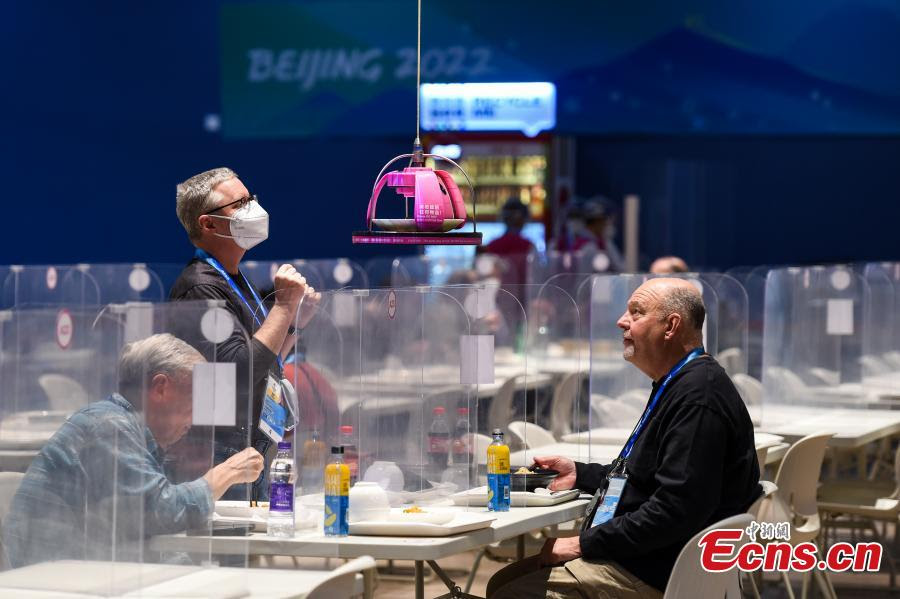 Automated servers dish out meals inside a smart canteen in the Main Media Centre for 2022 Winter Olympics in Beijing.

Free choice in a big menu of 678 dishes
Ji Ye, deputy director of catering at the village, said that all foods meet the requirements of the International Olympic Committee.
"All foods have passed strict tests on their security and food-borne stimulants. These measures start at the very beginning of growing the foods and we have a traceable system," He also informed that among the dishes, some 30 percent are Chinese cuisine, including Beijing-style roast-duck.
"The Winter Games will come during Chinese traditional Spring Festival. And we will offer various delicacies to international athletes," he said.
Shopping
A corner of 5G telecommunication service room in the shopping area
The shopping area in the village is like a big mall with cafes, restaurants, postal offices, souvenir shops and convenience stores, as well as stations offering experiences in traditional Chinese medicines.