Governor Newsom Highlights Nearly $300 Million for Sustainable Water & Farming Projects
WHAT TO KNOW: California is distributing $187 million in grants to increase groundwater sustainability, and $106 million for projects that will help farmers and others use water more efficiently and capture carbon from the atmosphere.
SACRAMENTO – In the face of a worsening climate crisis that's causing more extreme flooding and droughts, Governor Gavin Newsom today highlighted the distribution of nearly $300 million to make California's water supply more resilient and promote climate-smart agriculture.
BOOSTING GROUNDWATER & STORAGE: The Department of Water Resources (DWR) awarded $187 million for 103 projects throughout the state to enhance groundwater monitoring, water use efficiency, groundwater recharge, recycled water and water quality. More than $160 million will directly benefit tribes and underrepresented communities. Read more about this announcement here.
CONSERVING WATER & CAPTURING CARBON: The California Department of Food & Agriculture (CDFA) today announced the award of more than $106 million in grants to 23 organizations to work with producers to design and implement carbon sequestration and irrigation efficiency projects. Read more about this announcement here.
CDFA SWEEP Program at Tchieng Family Farm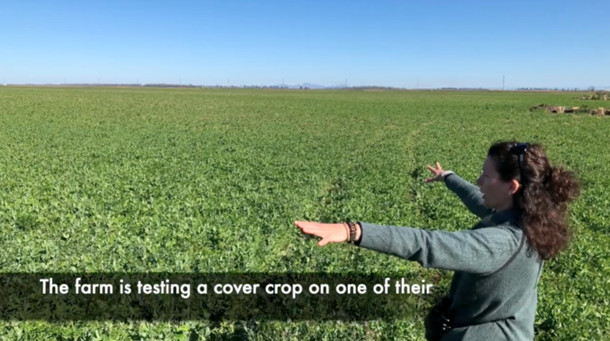 Audubon California, River Garden Farms and CDFA Collaborate on Healthy Soils Demonstration Project