Where the Truth Lies: The Art of Qiu Ying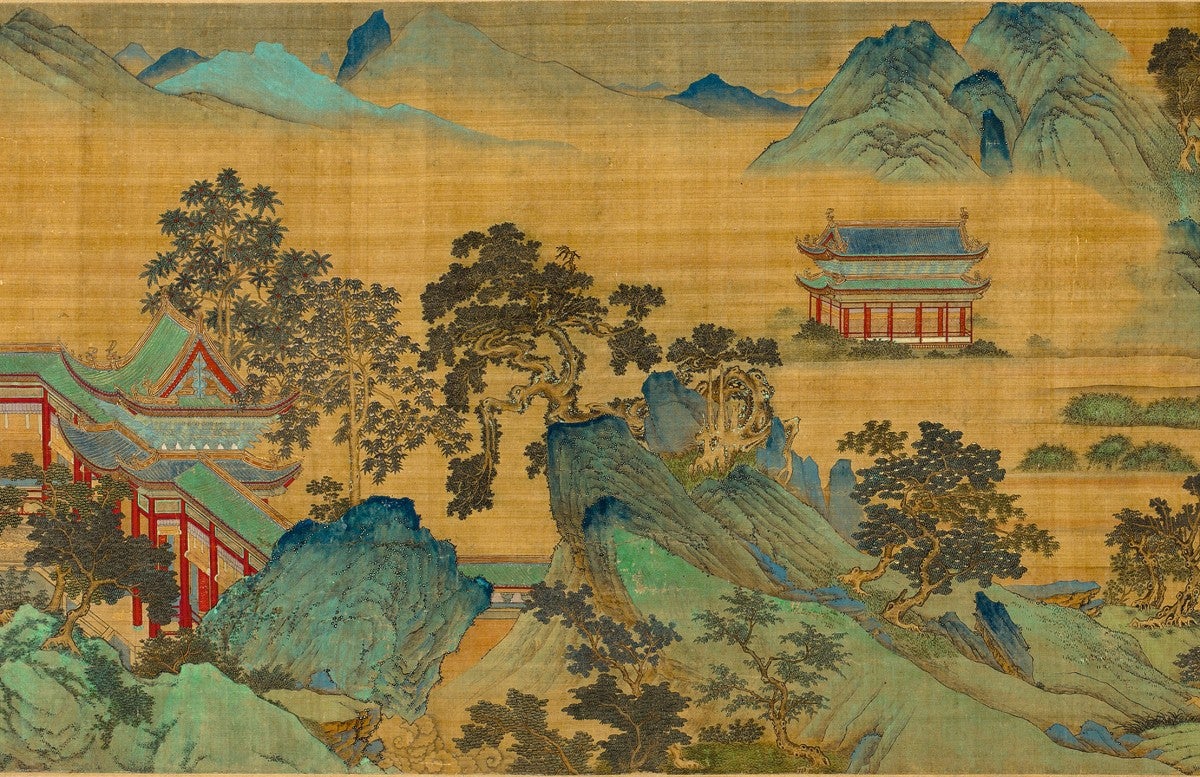 Few artists in Chinese history have proven as enigmatic as the great Ming dynasty painter Qiu Ying (c. 1494–c. 1552), whose life and art reveal a series of paradoxes. Though one of the most famous artists of the Ming period, almost nothing is known about his life. He is said to have been illiterate, yet surviving evidence demonstrates elegant writing. He is said to have had few followers, yet he was the most copied painter in Chinese history. Where the Truth Lies grapples with such issues as artists who cross social boundaries, literacy, and the importance of connoisseurship in determining quality and authenticity. This will be the first exhibition on Qiu Ying ever organized outside of Asia. In addition to masterworks by Qiu Ying, the exhibition will include works by his predecessors and teachers, his daughter Qiu Zhu, and followers from the early 16th through the mid-20th century.
Feb 9–May 17, 2020

Resnick Pavilion
This exhibition was organized by the Los Angeles County Museum of Art.
The exhibition has been made possible in part by a major grant from the National Endowment for the Humanities: Exploring the human endeavor.
Generous support is provided by the E. Rhodes and Leona B. Carpenter Foundation, the Mozhai Foundation, American Friends of the Shanghai Museum, and Poly Culture North America Investment Corporation Limited. This project is supported in part by the National Endowment for the Arts. Additional support is provided by Winnie and Michael Feng, Mark and Jennifer McCormick, Andrew Wang, Mark Siegel, Julia and John Curtis, Lin and Franklin Tom, and Michael Gallis and Berhan Nebioglu.
This exhibition is supported by an indemnity from the Federal Council on the Arts and the Humanities.
All exhibitions at LACMA are underwritten by the LACMA Exhibition Fund. Major annual support is provided by Kitzia and Richard Goodman, Jerry and Kathleen Grundhofer, Meredith and David Kaplan, and Jeffrey Saikhon, with generous annual funding from Terry and Lionel Bell, the Judy and Bernard Briskin Family Foundation, Kevin J. Chen, Louise and Brad Edgerton, Edgerton Foundation, Emily and Teddy Greenspan, Earl and Shirley Greif Foundation, Marilyn B. and Calvin B. Gross, Mary and Daniel James, David Lloyd and Kimberly Steward, Kelsey Lee Offield, David Schwartz Foundation, Inc., Mr. and Mrs. Anthony and Lee Shaw, Lenore and Richard Wayne, Marietta Wu and Thomas Yamamoto, and The Kenneth T. and Eileen L. Norris Foundation.
Any views, findings, conclusions, or recommendations expressed in this project do not necessarily represent those of the National Endowment for the Humanities.
Image: Qiu Ying, The Jiucheng Palace (detail), Ming dynasty, c. 1525–33, Osaka City Museum of Fine Arts, Abe Collection, photo © Osaka City Museum of Fine Arts