The 12th China Education Symposium will be livestreamed to the public this weekend
          CAMBRIDGE, Mass. — Apr. 6, 2021 – This weekend, the 12th annual China Education Symposium, the leading event in the United States around education in China, will be livestreamed globally to the public for free from Friday, April 9, to Sunday, April 11. This year's symposium gathers 77 influential pioneers, researchers and policymakers, including GT.M. Chang Professor William C. Kirby of China Studies at Harvard University, Vice Chairman Yongxin Zhu of the CPC Central Committee, and Dr. Ming Li, Director of the International Center for Higher Education Innovation of UNESCO, dedicated to the development of China's education system.
In the face of the unexpected challenges and emerging opportunities in the changing year of 2020, this year's theme is "Embrace Uncertainty and Refine the Future: Empowering Education in China." The symposium includes multiple topics to deepen and broaden the conversations to different aspects of education: K-12 Education, STEAM & Innovative Education, Higher Education, Equity in Education, Family Education, Mental Health & Wellbeing, and Identity Development.
"While the global pandemic served as a trigger to further create such a volatile, uncertain, complex and ambiguous world, the pandemic has indeed driven progress and innovation in education," said Betty Xie, the Co-chair of 2021 China Education Symposium and the Ed.M. Candidate at Harvard Graduate School of Education.
"The brewing tension in the socio-political sphere and rapid technological and environmental changes place great emphasis on autonomous learning, where learners' motivation and learning abilities are at the center piece," said May Zhang, the Co-chair of 2021 China Education Symposium and the Ed.M. Candidate at Harvard Graduate School of Education. "We want to inspire our speakers and participants to explore and probe the infinite possibilities in light of a year of evolvement."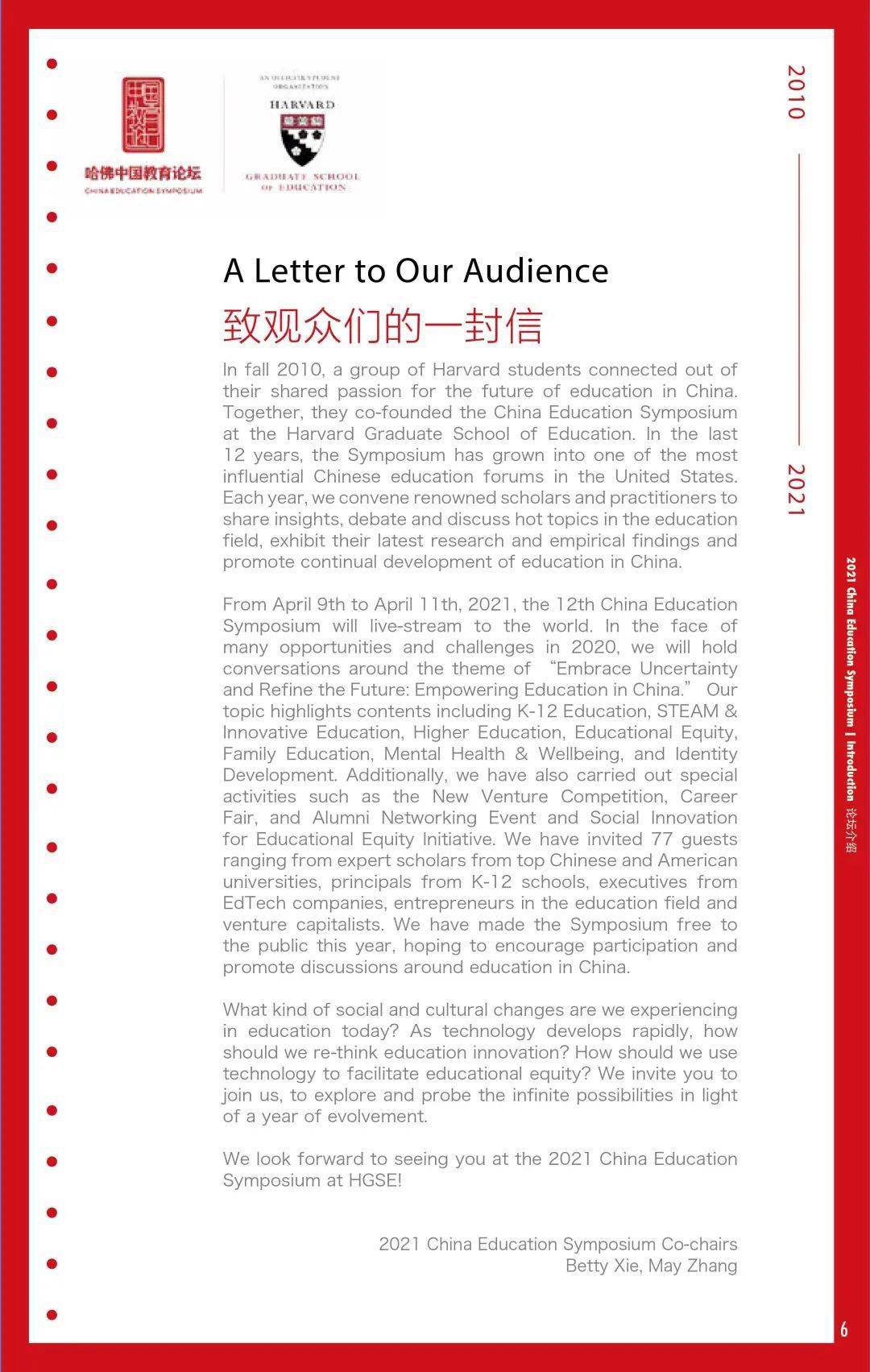 In addition to the six panels, the committee has carried out special events, including New Ventures Competition, Career Fair, Social Innovation for Educational Equity.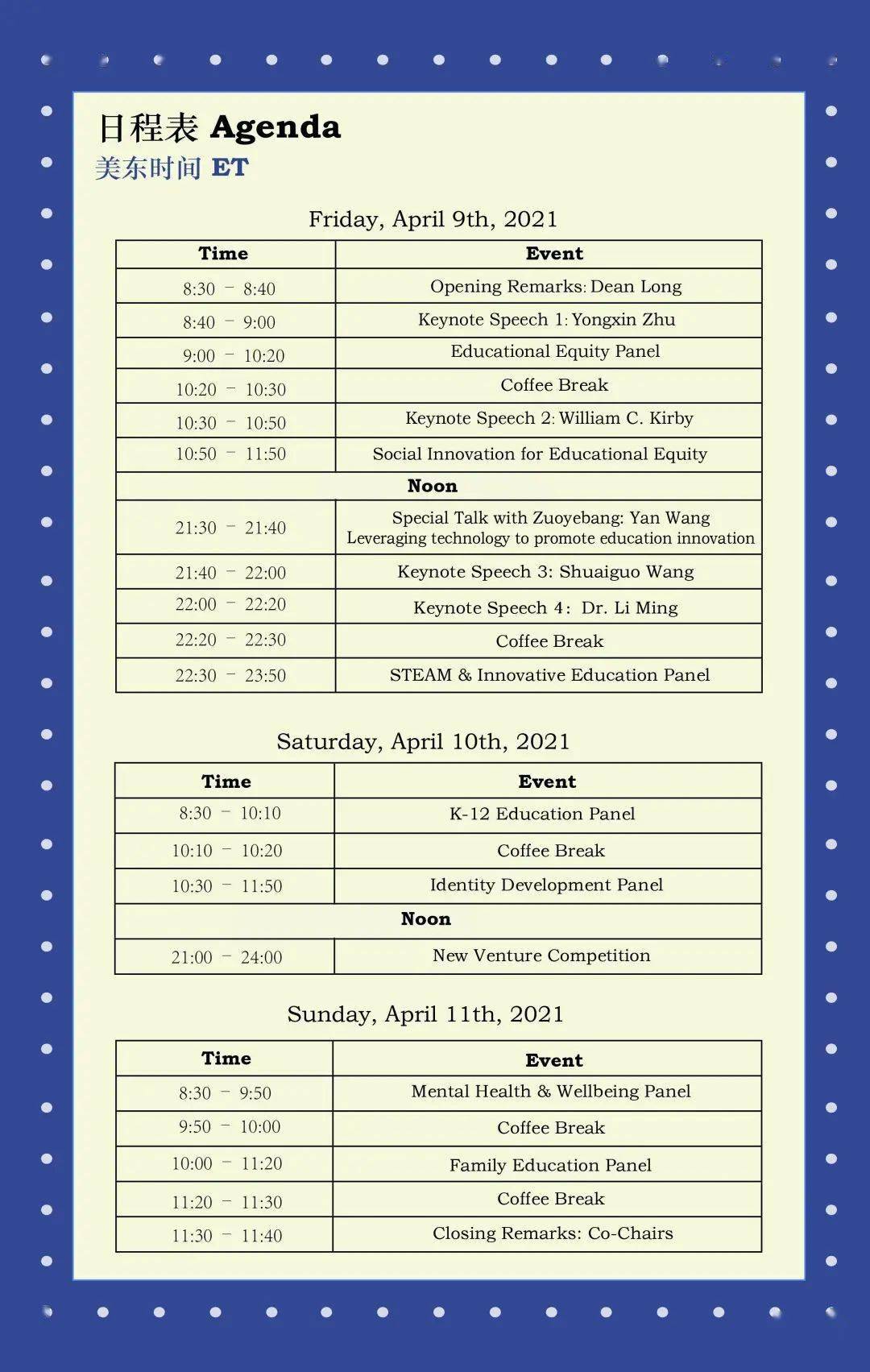 "As we look ahead to refining the future of education, both this weekend and in the many years of work that lie ahead, I hope that first and foremost, we recognize the power of our educational institutions, the power they hold in both educating students, and supporting and developing their social and emotional wellbeing," said Bridget Long, the Dean of the Harvard Graduate School of Education.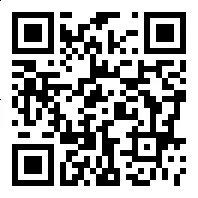 About China education symposium (CES)
China Education Symposium, established in 2010, is an official student-run organization at the Harvard Graduate School of Education. The non-profit Symposium has been widely recognized as one of the most well-established and well-known events in the United States around education in China. The annual Symposium aims to gather practitioners, researchers, and policymakers in the field of education to present the latest research, exchange new ideas, and brainstorm innovative solutions related to education in China.