TD Releases First Standalone Environmental, Social and Governance Performance Report
New Report Advances our Commitment to Helping People and Communities Thrive in a Changing World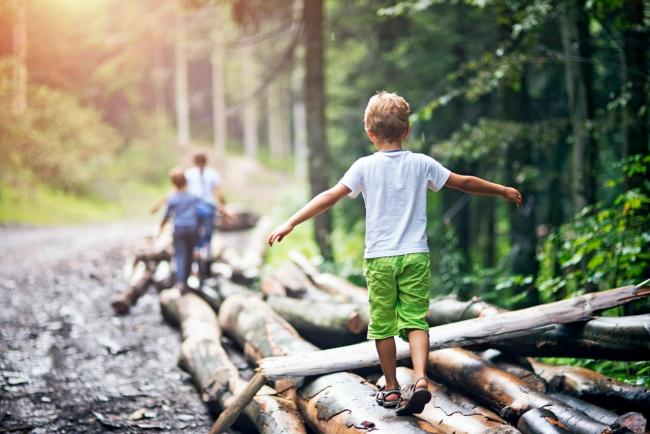 To help illustrate TD's commitment to this idea, on May 7, 2019 TD Bank Group released its first, standalone report – the 2018 Environmental, Social and Governance Performance Report – that details the positive impacts of TD's activities during the 2018 fiscal year, ending October 31, 2018.
Also released today, TD issued its first report measuring its Global Corporate Citizenship strategy, The Ready Commitment, one year after the strategy was launched. Titled The 2018 Ready Commitment Report, the report details the impact of TD's strategy which focuses on helping to create an impact in areas such as environmental stewardship, diversity and inclusion, and financial education to help people from all backgrounds feel more confident about the future.
"At TD, we recognize that our success is not only measured by our financial performance – it's also measured by the extent to which we consistently work towards doing what's right, today and in the long term." Norie Campbell, Group Head, Customer & Colleague Experience, TD Bank Group.
Among the many examples of TD's impact throughout both Reports, key highlights include:
TD also issued today a 2018 SDG Report to help measure the impact of The Ready Commitment against the United Nations Sustainable Development Goals (SDGs).
To date, TD is the only financial institution globally to participate in all three of the United Nations Environment Programme Finance Initiative pilots to assess climate-related impacts to business.
Since 2017, TD has contributed more than $30 billion of its $100 billion investment target by 2030 to help support a transition to a low-carbon economy through low-carbon lending, financing, asset management and internal corporate programs.
For the first year of the TD Ready Challenge, TD awarded a total of $10 million in grants to 10 non-profits ($1 million each) to support their innovative, scalable solutions, such as STEM training for underrepresented groups and programs to help workers transform their existing skills and build new ones.
Through The Ready Commitment, TD contributed $116 million in 2018 to organizations across North America and the United Kingdom which are working to help create a more inclusive and sustainable tomorrow.
TD was listed on the Dow Jones Sustainability World Index for the fifth consecutive year since 2013.
For the third year in a row, TD has been included in the Bloomberg Gender-Equality Index.
More than 173,000 hours were logged by TD employees in 2018 who volunteered their time at a charity, or TD initiative, in communities across North America.
For more information about TD's commitment to corporate responsibility, or to read the full Reports, visit: www.td.com/corporate-responsibility